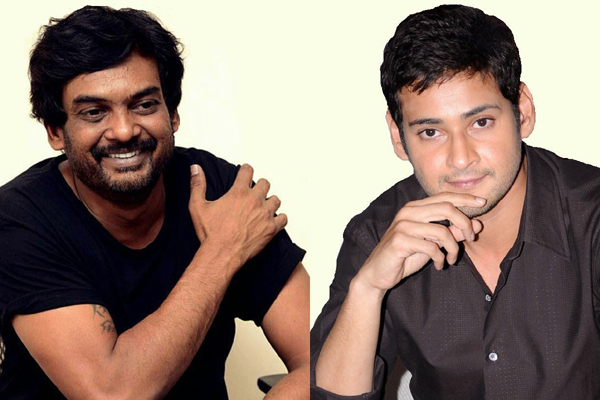 Pokiri is one film that instantly put the protagonist and director of the movie on number one slot. However, Puri's recent comments regarding doing another film with Mahesh Babu irked the fans of superstar and subsequently, words exchanged between the fans of Mahesh Babu and the supporters of Puri in social media.
Puri's comments:
After delivering successful iSMART Shankar, Puri told in an interview that many fans of Mahesh Babu still asking him to do a movie with Mahesh Babu, but Mahesh Babu himself is not agreeing to do film with him as he is not on success track. It is known news that Puri readied a script for Mahesh Babu with title 'Janaganamana' and, had things moved well, it would have been 25th film of Super star in place of Maharshi. However, reporter asked Puri, whether he will convince Mahesh now as he got success with iSMART Shankar. For this, Puri replied, his character (self-respect) will not agree to do that.
Mahesh fans' arguments:
His statements that Mahesh is only after success irritated Mahesh fans and they started countering Puri's statements in every possible way. They argue, Mahesh gave Pokiri to Puri after his duds like 143 and Super. They add, before ' Business man' movie also, Puri delivered duds like Nenu Naa Rakshasi and still Mahesh gave him film. They prove with examples that Mahesh gave films not only to Puri but to other directors like Srinu Vaitla, Srikanth Addala and Sukumar also irrespective of their success track.
Who is right and who is wrong?
First things first. Selecting a script, director and movie is never a personal choice, even for star heroes. With crores of money involved, heroes tend to take decisions completely based on commercial prospects keeping mind that no one among producer, distributors and exhibitors should lose. There have been instances when stars deny the chances to their own family members. So Mahesh Babu's decision also might be on similar lines. But being a star hero, he cannot come out and say the reasons for rejecting Puri's script.
Secondly, Puri also might be knowing all this and yet he raised the topic of Mahesh Babu. It is to be remembered that, Puri did similar exercise before one of his previous movies 'Heart Attack' in which Nitin was hero. Just a day before release of that movie, Puri spoke about his alleged differences with Pawan Kalyan during "Cameramen Ganga tho Rambabu". Raising a topic that has slight tint of controversy and that interests many of the audience while his own movie is running on screens, is a good marketing strategy. Puri seems to have mastered that by now.
As movie folks know all these stuff, it will not be a surprise if Mahesh agrees a movie with Puri in future if script really impresses him. It will also be not a surprise, if Puri gives clarification on this ongoing controversy in future when his next film hits the screen, provided the topic still has potential to pull the attraction of readers and audience.
-ZURAN (@CriticZuran)
Telugu360 is always open for the best and bright journalists. If you are interested in full-time or freelance, email us at
Krishna@telugu360.com