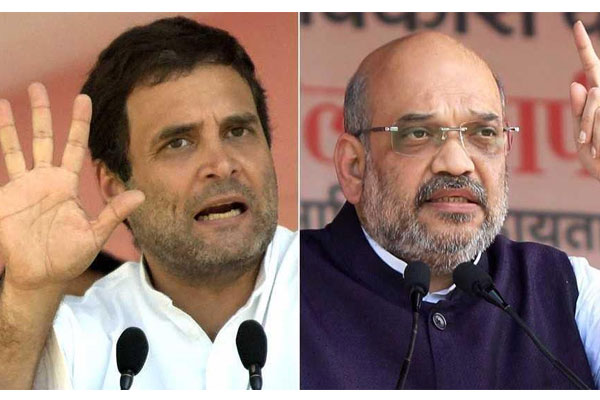 The crucial Phase 3 polling is going on in Kerala, Gujarat, Odisha and other places in the country. Prime Minister Modi cast his vote after taking blessings from his mother in Gujarat this morning. Rahul Gandhi is testing his luck in Wayanad Lok Sabha seat in Kerala today. BJP National President Amit Shah is contesting from Gandhinagar seat in Gujarat. SP leader Muyalayam leader, actress Jayaprada, senior Congress leaders Mallikarjuna Kharge, Shashi Tharoor and such stalwarts will see their fates decided in today's poll.
It is polling day for quite a good number of Lok Sabha seats. PM Modi called upon the people to use their voting right without fail and he described this election festival as some sort of a 'Kumbhmela'. Phase 3 polling is spread over 13 states and two union territories. Nearly 18.56 crore people are casting their votes today.
All eyes are on the Wayanad seat where Rahul Gandhi is contesting to improve his party fortunes in Kerala state. Both BJP and Congress stepped up their efforts to strengthen in Kerala which was traditionally a Left stronghold. Also elections are being held for Odisha assembly.