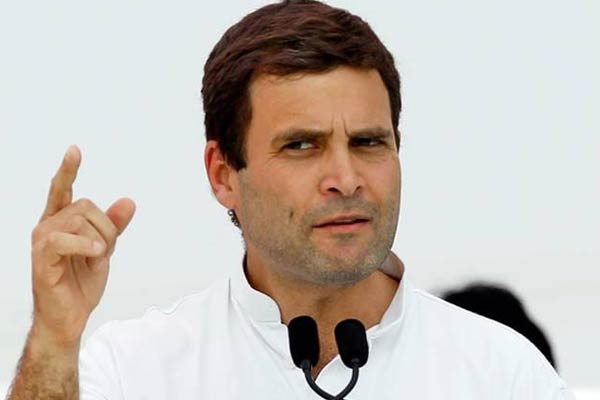 Congress President Rahul Gandhi had given a clear promise to the people of Andhra Pradesh that his first signature will be on the file to grant special status to AP after coming to power in 2019 election. Rahul is on a special visit to Dubai where he interacted and addressed the employees and workers of Indian origin. He assured to fulfill all the promises made at the time of division of AP.
Rahul accused the Modi government of totally ignoring the special status issue and other promises without any commitment to AP people. He said many leaders from AP held dharna at Jantar Mantar and they held protest programmes for special status but the BJP government had not made any effort to fulfill their demands. PM Modi had forgotten about the needs of AP now and his attention should be drawn to the state's requirement for funds to tide over the crisis, Rahul said.
The statements of Rahul regarding the special status indicated the strong bond between the ruling TDP and the Congress party ahead of the coming elections. During their recent meeting in Delhi, Rahul and Chandrababu Naidu had discussed how to go forward together at the national level to unseat Modi in the next poll. Though the Congress is reduced to a marginal force in AP, Rahul is giving top priority to the state considering the critical role played by the TDP to create anti-Modi mood in the country.
G.Ravikiran
Telugu360 is always open for the best and bright journalists. If you are interested in full-time or freelance, email us at
Krishna@telugu360.com