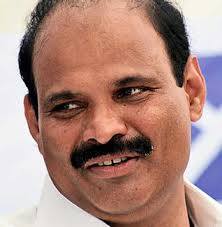 The Principal Opposition party strongly responded  to Rahul's biting  criticism that there was no oppostion in Andhra Pradesh.
YSR Congress wondered that howAICC  vice president Rahul Gandhi suddenly woke up from a deep slumber  and all of a sudden wanting to console the farmers of of Andhra Pradesh.
The party   said its only a ploy  to regain a foothold in the state.
"Rahul Gandhi who did not react to the major issues that have been affecting the State suddenly descended on the State only with ulterior and political motives as the Congress Party, which was responsible for division of the state, was and is working in tandem with TDP,' Party leader K Parthasradhi  remarked  on Friday.
Before pointing  accusing finger at the Opposition  he  should first make it clear as to why the Congress Party did not raise in Parliament the issue of the tragedy at Godavari Pushkaralu  and  the encounter deaths of Tamil Nadu workers at Sheshachalam forest in the name of red sanders smugglers, he said.
He said it was the main Opposition YSR Congress that had taken up the issue of Polaravam, special status and others with the Centre time and again.
Rahul Gandhi's  tall talk would  be of no help to him or his Party, Partha Sarathi said.
He alleged that the entire exercise seems to be sponsored by TDP as the two parties had worked in tandem on earlier occasions .
Attributing  Congress victory in the State in 2004 and 2009 to YS Rajasekhar Reddy's persona he said the Congress was wiped out in post- YSR elections and had no scope of any revival.