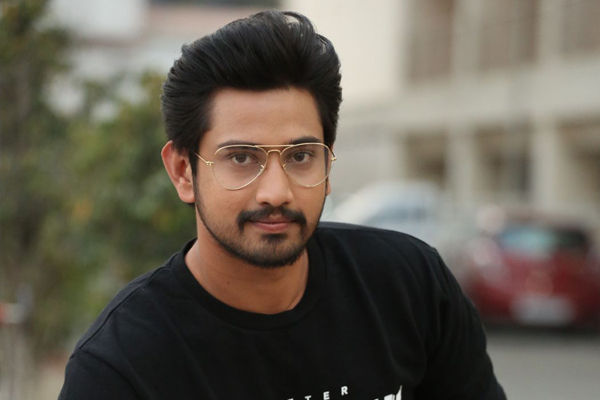 Though it looks like a simple teenager recording a video clip of Raj Tarun's late-night fiasco, as he crashed his luxury sedan into a wall and tried to flee the spot, there are many layers underneath the things that took place thereafter.
After Raj Tarun crashed the car and started running, this late 30s looking person named Karthik started recording that on his mobile phone. He took a bike to follow the guy in the crash and identified later that he's hero Raj Tarun. Initially, our hero denied the whole thing saying that he's taking a stroll without wearing chappals only to puff a smoke. The guy Karthik who has caught him red-handed tried to do the moral policing stuff, which is fine till this point.
What could be understood from the revelations made by Karthik and Raj Tarun's manager Raja Ravindra (also an actor) is that they have tried to make a deal to not release the clips, but the negotiations failed as Karthik seems to be demanding quite high amounts. But then, Raja Ravindra's accomplices tried to frighten him using other sources and that led to Karthik approaching media and police with the tapes.
In this process, Raja Ravindra has now revealed that Karthik aka Karthik Sri is a Costume Designer working for hero Sandeep Kishan. Also, Karthik is said to be facing 498A (husband subjecting wife to cruelty) cases and a divorce issue with his wife, which according to Raja Ravindra amplifies that Karthik is a guy with criminal intentions. Karthik, however, refuted these claims, saying that he and his wife divorced last year with mutual consent.
Bottom line is, Raj Tarun will be fighting the case legally against Karthik in the Court, while police will also pursue the case from a drunken driving point of view. As there are no casualties involved, there seems to be nothing like hit and run case here.
Telugu360 is always open for the best and bright journalists. If you are interested in full-time or freelance, email us at
Krishna@telugu360.com