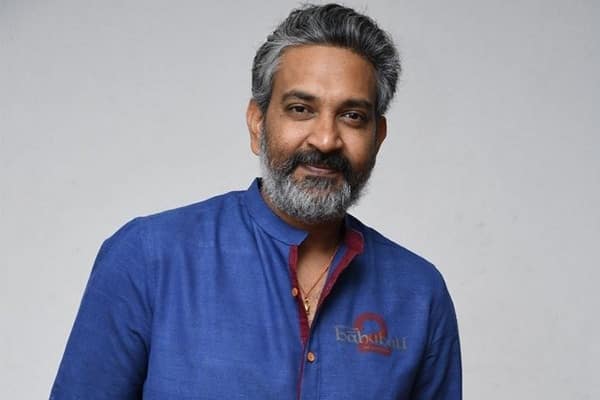 After the worldwide success of 'Baahubali' franchise, there is immense curiosity among movie lovers and pressure on director Rajamouli concerning his immediate next project. While everyone seems to be in a hurry, Rajamouli is taking his sweet time in taking a final call. Even though he had offers from top Bollywood production houses including Karan Johar, the ace Telugu film director instead chose to honor his earlier commitments given to Telugu producers.
Going by the latest developments, Rajamouli seems to be planning to fulfill three commitments with his next project. We have previously reported that he had earlier committed a project each with producers DVV Danayya and KL Narayana. Now, instead of doing a separate project for each, he is asking the duo to bankroll his next film together. Well, which producer can deny Rajamouli's requests/conditions at this phase in his career?
Both Rajamouli and Superstar Mahesh Babu in separate interviews confirmed that they would be collaborating for a project in very near future. Yes, Rajamouli hasn't made an official announcement yet but he has chosen Mahesh as his next film's hero. And, our sources divulged that he had asked Danayya and KL Narayana to join forces to produce this mega budget film. So, the visionary director has drawn up a perfect plan to fulfill his commitments with Mahesh, Danayya and Narayana with his next film, which is expected to start at the end of 2018.
Going by the value of 'Brand Rajamouli', and the budget needed to make his next film, it may anyway take 2-3 producers to pool funds.