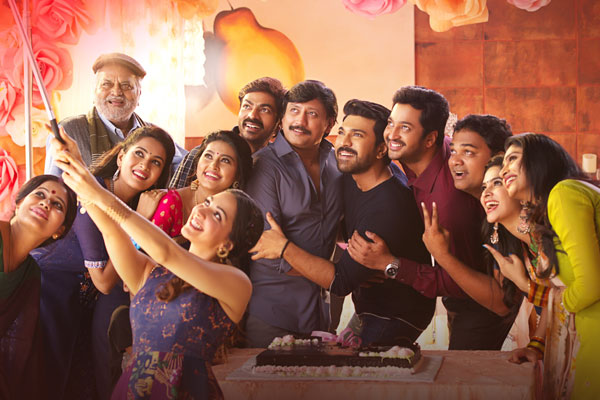 Ram Charan teamed up with Boyapati Srinu for the first time in his career. The film titled as Vinaya Vidheya Rama created a lot of buzz at the time of announcement. As Ram Charan delivered the career biggest hit with his previous outing Rangasthalam, the hype has doubled as the shooting progressed. However, the buzz on the film has subsided after the teaser and the two songs were released.
The teaser, which is power-packed and left fans mesmerized, couldn't excite general audience and trade circles. Devi Sri Prasad was supposed to lift the mood with his chartbuster tunes. But, the two songs that have been released so far didn't stand out as they garnered lukewarm response due to the routine rendition. What started as a crazy combination is now receiving very little attention from buyers in all areas. Also, VVR is going to compete with two other big ticket films NTR biopic and F2. Both these films are creating good waves in audience.
So, it is now up to the trailer of Vinaya Vidheya Rama to gain the much needed momentum ahead of the film's release. Boyapati Srinu and his team should come up with a solid cut that will create a strong buzz on the film. The rest of album should also be DSP's best work to further the hype.