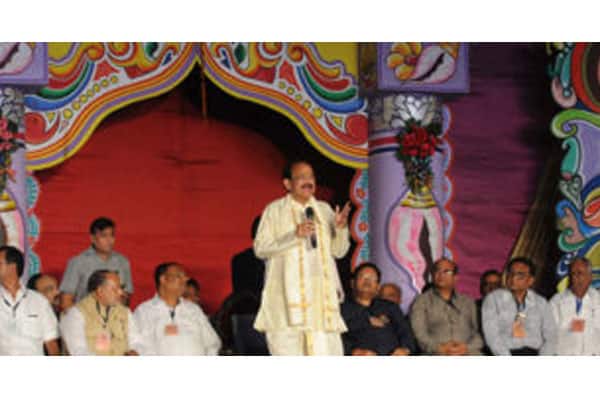 Vice President M. Venkaiah Naidu on Sunday said that Lord Rama was an embodiment of Indian culture and that we must all work for Ramrajya.
Addressing the gathering at the Rajtilak Dussehra Day Celebrations here, he said that after Independence, Mahatma Gandhi wanted Ramarajya in India.
"Ramarajya means an ideal rule, where there is no fear, where there is no huger, where there is no corruption, where there is no exploitation, where there is no discrimination," he said, adding it was our duty at various levels to work for the ideals of Ramarajya, given the expectations of the Father of the Nation.
"That is why politicians always talk about Ramarajya," he added.
The Vice President urged upon every one that we must let the younger generation learn about Ram, Ramarajya, and take them on a fair path.
"Rama is our identity, our heritage," Naidu said.
He further said that Vijaya Dashmi is a victory of truth over untruth, victory of fairness over unfairness, victory of satya over asatya, and that is the concept of Ramleela.