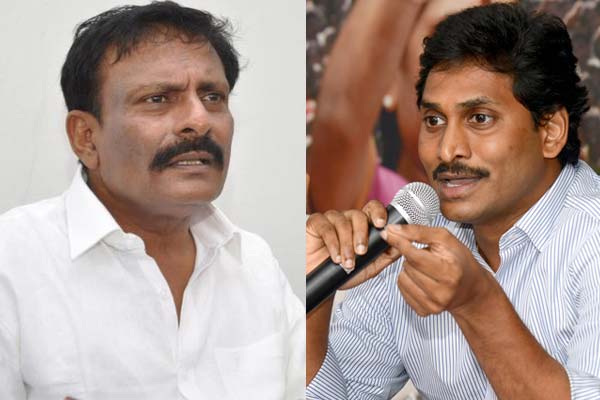 While Opposition leader YS Jaganmohan Reddy is l aunching a three-day fast from today to defend the water rights of Rayalasema and some coastal districts, Rayalaseema activists feel , Jagan's fast rather than helping the people of Rayalaseem would do more harm.
The leaders of this organization feel the fast would provoke Telangana people to use more water with vengeance. So, they are demanding to withdraw the fast and try not to precipitate matters between Rayalaseema and Telangana.
Led by Byreddy Rajasekhar Reddy, former legislator from Kurnool district, Rayalaseema activists yesterday held a demonstration against Jagan's fast at Kurnool. Alleging that the state government led by chief minister Chandrababu Naidu is not able to resist these projects- Palamuru-Rangareddy, Dindi- because of note-for -vote case, Jagan decided to sit on a fast at Kurnool. A huge tent has been erected on Kurnool-Nandyala Road for the program,admirers are arriving in thousands.
But, Rayalaseema protagonists from Kurnool district are opposed to the move. According to Byreddy Rajasekhar Reddy Jagan was trying provoke Telangana state against Rayalaseema to settle scores with chief minister Chandrababu Naidu. " We will be needing Telangana's cooperation in future for the construction of Rayalaseema projects. If Telangana government turns against Rayalaseema, it would hamper the construction of Rayalaseema projects as they are dependent on Krishna waters," Byreddy Rajaseakhar Reddy said.
He alleged that both chief minister Chandrababu Naidu and opposition leader Jaganmohan Reddy were interested more in the projectioon of Coastal Andhra farmers than the farmers of backward Rayalaseema. " Rayalaseema people are fighting for the construction of Siddeswaram , Gundrevual and Rajolibanda projecs, which were totally ignored by CM Naidu. We need cooperation from Telangana to get these projects materaialized. Jagan should stop his antagonizing the Telangana government and apologize the people," Byreddy said.