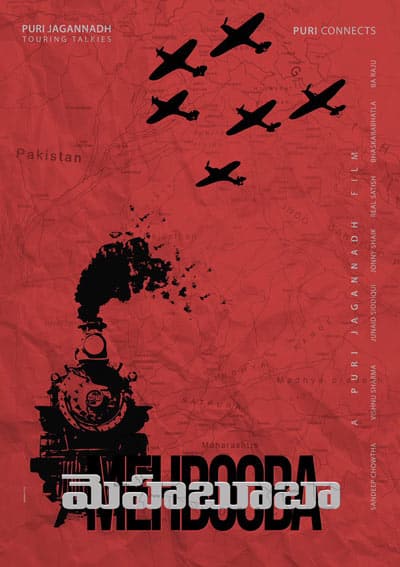 Reincarnation is the age-old theme subject which is used in the film industry and of course, it is one of the best-received ideas which worked with every generation. Going to the basics hit formulas our movie making machine has also chosen reincarnation theme for his son Akash Puri hero debut said, insiders.
We have already reported that Puri is launching his son Akash with a love story titled Mehbooba and even the filming has started for the project. Initially, Mehbooba was projected as a period love story which runs in army background but the central theme was revealed by the direction team.
It is informed that lead pair Akash and Nithya gets separated during India-Pakistan separation time. Then the couple is born in the present time and how the love story between the lead continues after their reincarnation forms the rest of the story, added sources. Looks like a solid story on paper, let's wait and see how director Puri Jagannadh is going to show this love story on big screen.