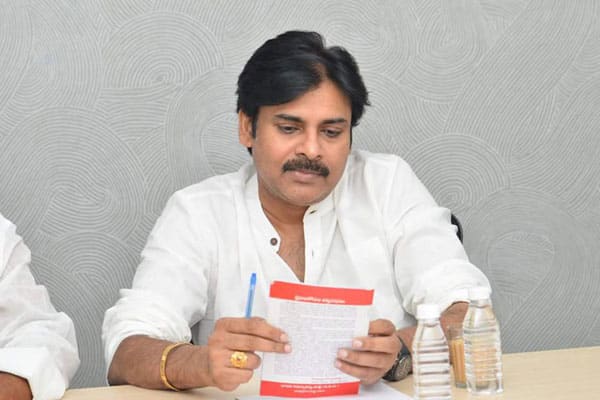 Possibly for the first time, Pawan Kalyan's statements have made deep sense. The Janasena Chief met with the left parties on the ongoing protests for 'Special Category Status'. The meeting went on for over 3 ½ hours. Talking to the media post the meeting, Pawan Kalyan made some interesting comments.
Reacting to a reporter's question on the letter written by Amit Shah Pawan Kalyan said, 'There is no need to consider the letter written by Amit Shah. He has written the letter, as the President of a national party. If the Centre sends a letter to the AP Government, we will then consider it, and react accordingly'.
'The people of Andhra Pradesh are losing out on many opportunities due Special Category Status. Especially, the north-coastal districts and Rayalaseema districts are being most affected. The state government has failed again and again to develop basic infrastructure in these districts', said Pawan Kalyan.
Putting aside his criticism on the State Government, Pawan Kalyan rightly pointed out that, there is no need to respond to a letter from a party. At the same time, people should understand that it is the Centre vs State, and not the BJP vs TDP on an official front.
Telugu360 is always open for the best and bright journalists. If you are interested in full-time or freelance, email us at
[email protected]