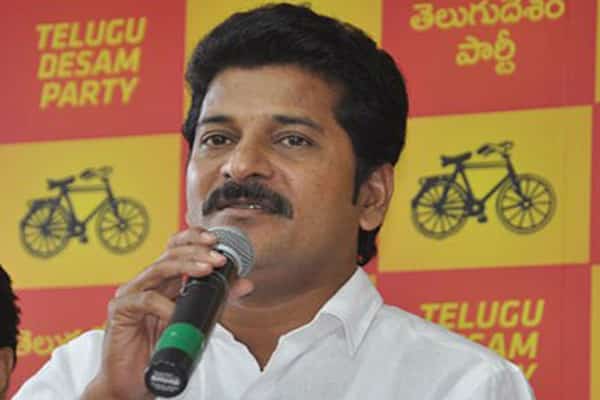 A very attention-grabbing scene was witnessed in the assembly premises on Thursday between Telangana Congress leaders and TDP leader Revanth Reddy. Kodangal MLA who went to assembly for attending the TDLP meeting, was embraced by TPCC leaders with warm hugs.
The Congress party leaders who came to the assembly for the TCLP eagerly welcomed Revanth, who was snubbed by his own partymen.
The TTDP President L Ramana sent a message ordering Revanth to give up on his responsibilities as TDLP leader and TDP working President and act as an MLA. Revanth cancelled his TDLP meeting, took his files and computer from the assembly office and walked away.
The Kodangal leader said that the circumstances are being conscripted to create internal conflicts in the TTDP. He made it clear that he is not against anyone except Chief Minister K Chandrashekar Rao.
He said that he is feeling sad at the state of T-TDP cadre. Revanth said that the latest developments in the yellow party is like doing abhishekam to Chief Minister of Telangana with milk.