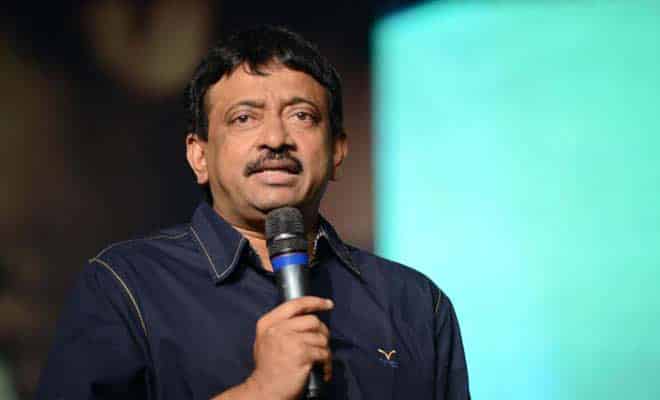 It's known news that Nandamuri Bala Krishna is planning to make a movie on legendary NTR's biopic. Though the name of the director hasn't been officially announced yet, there have been rumors that mega phone might be given to RGV or Puri or Deva Katta. Also there were rumors that Deva Katta of Prasthanam fame was associated with script development process of this movie. Later director Ram Gopal Varma announced that he will be doing a movie based on NTR's biopic. But there was some confusion as hero Bala Krishna never confirmed the name of director for this movie. Also, NTR fans worried about RGV wielding megaphone, thanks to his recent track record.
However, today RGV shocked everyone with his facebook post. He announced that his movie based on NTR's biopic will be titled as Lakshmi's NTR and this movie will be narrated from the perspective of Lakshmi Parvathi. He also announced that movie will have the episodes related to viceroy hotel, NTR being back stabbed by his son-in-law Chandra Babu.
But Lakshmi Parvathi confirmed that she was not been approached by RGV yet. But she told she will welcome the movie if she likes the script. There are also some doubts among the people that Bala Krishna might have refused to give opportunity to RGV for his movie and that's why RGV is trying to blackmail the makers of NTR biopic by announcing counter movie for this biopic from Lakshmi Parvathi's perspective. Let's wait and see what happens finally to these proposed movies!!!
Telugu360 is always open for the best and bright journalists. If you are interested in full-time or freelance, email us at
Krishna@telugu360.com