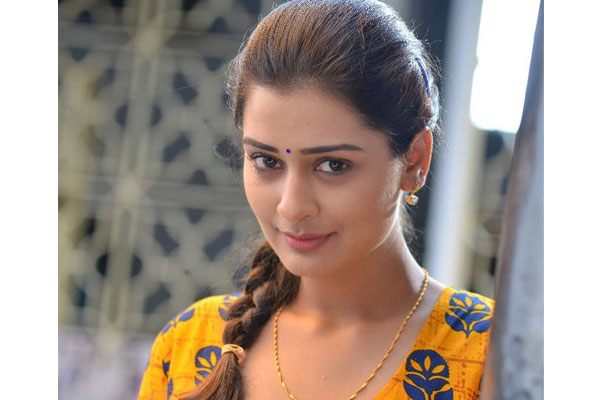 Paayal Rajput made an impressive debut with RX 100 which is winning the hearts of the audience all over. The actress is currently in success mode and her performance from the film has been receiving wide reception. Karthikeya and Paayal Rajput played the lead roles in RX 100 which has been directed by Ajay Bhupathi. Here is a brief interview of the actress:
After the release of RX 100, I am in success mode and I never expected that the film would turn out to be such a huge hit.
I have been working for television from the past five years. I acted in a Punjabi film last year which is the remake of Marathi blockbuster Sairat. I received Filmfare for my debut film. Now RX 100 is getting exceptional response.
I am born and broughtup in New Delhi. Both my parents are teachers and I have a younger brother. I completed my graduation in mass communication. I dream't of turning an actress from my childhood and my parents supported me well.
I revealed about RX 100 to my parents before signing the film. They have been extremely convinced because of my confidence on my Telugu debut.
I was left in shock after listening to the script of RX 100. I got a clear picture during the narration and I loved the bold content of the film. This is an opportunity for a lifetime and I signed the film on spot. The film needed some bold content and I felt that the romantic episodes have never been induced.
I know that I was risking my career as RX 100 has enough bold scenes which I have never done on Punjabi screen. I had enough trust in the film and I decided to go ahead.
I was comfortable doing bold scenes because of my co-star Karthikeya. He made me extremely comfortable after I was frightened initially. My director had enough clarity and he used to narrate us what to do. All the scenes have been accepted in single shots. Some of the kissing scenes have been shot again to be captured in different angles.
I loved the atmosphere of Atreyapuram and Ramachandrapuram where we shot RX 100. I loved the people, atmosphere and putharekulu which left me wondered.
I left non-vegeterian after I came through a person in my life. I am now focussed on my career and I am leading a pleasant life after having place for spiritual aspects.
I am learning Telugu currently. Prabhas is my favorite actor and I would love to work with Mahesh Babu. I am in plans to do Telugu films more.
I loved the people here especially girls who are quite simple. I haven't seen girls without makeup in Punjab.
Tollywood is filled with professionalism and is technically ahead than many film industries. I am waiting to announce my next Telugu film soon.