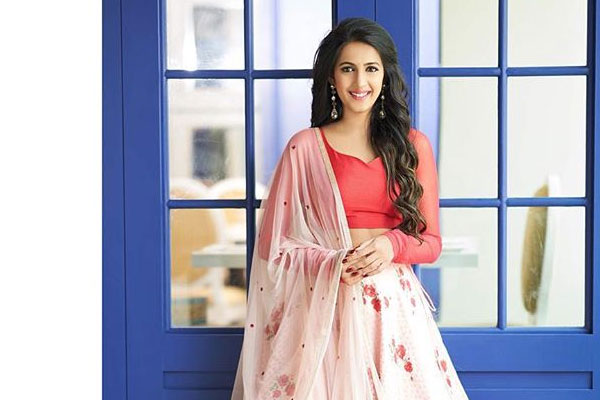 Mega girl Niharika Konidela who made her debut as an actress with Oka Manasu is all set to test her luck with Happy Wedding which is releasing on July 28th. The actress spoke about films, her love for family, her hobbies and about her future films. Here are the excerpts from her interview given to a Telugu leading daily:
I am keen on picking up interesting projects that have enough prominence for my role. That is why there has been a huge gap between Oka Manasu and Happy Wedding. I rejected 8 scripts in the recent times not because they are bad but I felt that I don't fit into those roles.
Happy Wedding is a film that every youth gets related to. I loved the way the director narrated the script and I have been waiting for film like Happy Wedding from some time.
I was restricted initially (because I was the only girl in my family), but when I took career as an actor and proved my mettle, my family gained confidence. They are quite relaxed now and gave me a free hand.
I loved the role of Sandhya from Oka Manasu so much and signed the film. It is away from commercial films and the roles regular heroines play. Though my dad asked me to re-consider my decision, I have no regrets of essaying the role and doing the film. I have got to learn enough from the film.
I am a bubbly girl who loves to lead the life to the fullest. There are times when I turn dull and my whole family comes down to change my mood. Despite of their busy schedules, they shower enough love and they stand beside me when needed.
Sleeping is my favorite pass time and I love listening music. Sleep relieves me from pressure and dancing for music is my hobby.
I wanted to learn everything from my childhood. One fine day I joined gymnastic classes but I was left with body pains after day one and called it a skip. Later I joined classical dance classes after which I realized that it was a tough one for me. I learned badminton and skating during my college days.
I am in touch my close buddies. We meet four times in a week and spend enough time. I am a graduate in mass communication and had some gala time during the college days.
My dad is a lover of books. I don't have patience to read a complete book and my dad reveals about the theme, highlights of the book once he is done with it. I love watching films and I watch them before reading the reviews.
I love and respect myself alot because of which I don't compare myself with anyone. Life depends on the opportunities we get and how we work hard to succeed in life. Instead of comparing with others, lead a happy life with the given chances.