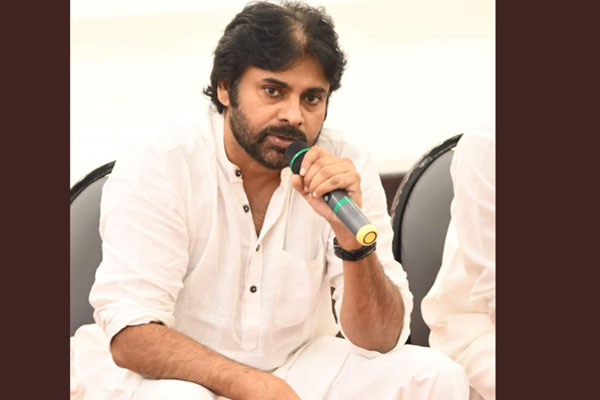 Pawan Kalyan's long march at Vizag was a roaring success. The Janasena leader has upped his attack on YS Jagan Mohan Reddy's government. Since then some fake messages in the name of Jana Sena are doing the rounds on social media.
That Pawan Kalyan responded about his multiple marriages has now gone viral. It also carries Jana Sena's media convener Hari Prasad's sign. On probing, it has come to our notice that it is a fabricated letter, a photoshopped image. In the fabricate press note, it is said that Pawan Kalyan took inspiration from Dasaradha Maharaja regarding marriages. This line alone is enough to understand that it is nothing but FAKE.
Pawan Kalyan is still continuing to hold meetings with his core Jana Sena to team chalk out various political programs in Andhra Pradesh. The Jana Sena leader will not turn back on politics. He will intensify the agitations against the government's failures.
He will also take up the 'Pink' remake but he will allow not more than two months' time for this movie. For the rest of the period, he will be busy with Jana Sena activities.