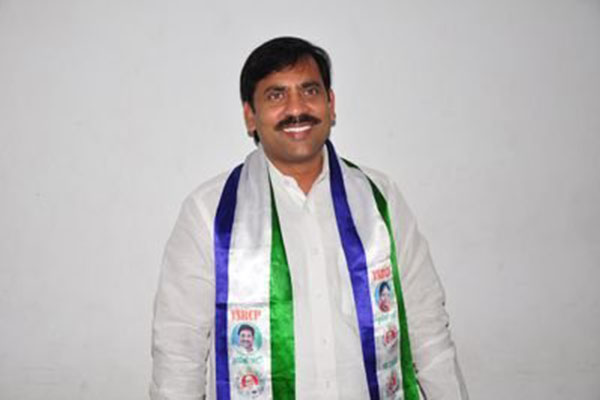 There are allegations that YCP Visakhapatnam West candidate Malla Vijaya Prasad was involved in an Rs.1,250 cr scam in which they cheated depositors belonging to AP, Odisha, Chattisgarh, Telangana and other states. The aggrieved depositors held dharnas and filed cases but there have been no repayments so far.
YS Sesha Sai Babu, Chairman of the 20 Point Programme, AP, accused YCP President YS Jaganmohan Reddy of giving his party tickets to criminals and scammers who have robbed the innocent common depositors of hundreds of crores of rupees.
Malla Vijaya Prasad carried out this scam in his capacity as the director of Welfare Buildings and Estates Pvt Ltd while Malla Aruna Kumari is another director. Vijaya Prasad has been absconding all these years to avoid repayments to depositors but now he has returned and got YCP ticket.
Mr Sesha Sai demanded that the YCP cancel its ticket to Vijaya Prasad and make sure he make repayments to the innocent common depositors. With just Rs 2 cr investment, Vijaya Prasad has begun collecting huge amounts. The CBI has also filed a case and seized cash from the premises of the YCP candidate in the past.
Vijaya Prasad mentioned that Rs 480 cr deposits are of non-renewed depositors which is false information only to cover up corruption money, said Sesha Sai. He said the affidavits of YCP Vijayawada MP candidate Prasad V. Potluri and Mylavaram assembly segment candidate Vasantha Krishna Prasad were also hiding many details.