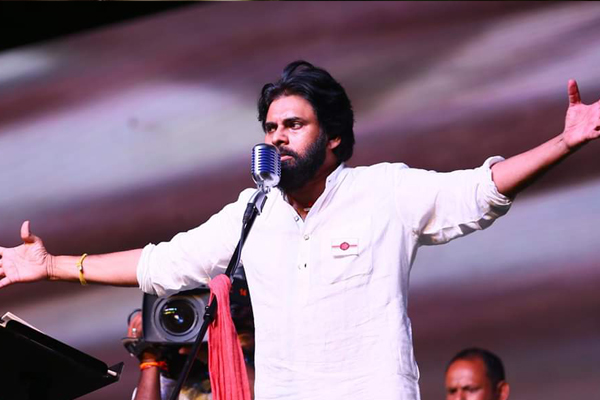 Satyameva Jayathe – Truth and Ultimately truth only will prevail.
Our political system, especially in Telugu states, have reached a stage where the so called "traditional" parties are living far away from truth. Add to this, there is a latest trend with a race on how much you can do propaganda and sell false and cooked up stories.
Three years back when Pawan Kalyan questioned BJP on why they haven't granted Special Status, YCP accused him of not questioning TDP about the same. One year back when Pawan Kalyan questioned TDP on corruption in the state, TDP accused him of not echoing similar depth in questioning BJP. Today when Pawan Kalyan questioned the nexus between YCP and TRS, a lot of people are spiraling back to a theory of nexus between JSP and TDP.
Yadhbhavam tadbhavathi – In a time when politics are done for achieving self-goals and objectives, the question always remains for a politician or party is "why did he make that statement unless he has some thing to gain?", and the answer ironically never starts from "people stand to gain some thing from that", it is always "he or his party will gain some thing from that", which is giving room for these nexus and back door stories.
Two incidents happened in last 6 months
Shri Jagan Mohan Reddy was attacked. Immediate reaction from Pawan Kalyan is a condemnation, while the police and AP government immediately reacted stating it's a publicity stunt and wrote it off
Some one gave a complaint to Telangana police that Data theft happened in AP. Immediate reaction from Pawan Kalyan is a considerable enquiry has to be made into it, while Telangana police and Telangana government immediately reacted stating data theft had been facilitated by AP Government
I think even a Sherlock Holmes would take certain time to investigate. Unfortunately in both the incidents, with political motivations, Police and Government had come to conclusions with out even properly interrogating. This is clearly visible. Any sane man would know these are politically motivated dramas happening to gain people's confidence, albeit in a negative manner, showing others in poor light.
Same question has been raised today by Pawan Kalyan. KCR's "I will involve in your state because you involved here is not an appropriate answer" stand is incorrect he stated. TRS is a party which had utmost respect both from Pawan Kalyan and Janasainiks for the way they have fought to achieve their state. Having said that it is a party formed for good and well being of Telangana state, and none of the other parties have been formed confining to a state.
I think its time for Shri KCR to understand the spirit and essence of this request from Pawan Kalyan, and not to get involved in murky politics, for his personal vendetta towards Shri CBN.
Jai Hind!!!!