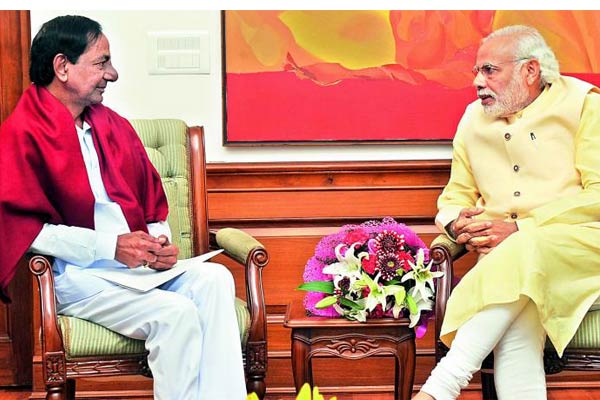 In a multi-cornered contest, the Bharatiya Janata Party expected to win a good number of MLA seats in Telangana polls but it finally could get only one seat in the 119-member Assembly. One of the reasons for this very poor performance is stated to be the BJP's secret understanding with CM K Chandrasekhara Rao.
By the time the BJP leaders realised their mistake, the damage was already done and the Telangana people had decided to give a massive victory to the Telangana Rashtra Samithi in its straight fight with the Congress-led People's Front. What was supposed to be a multi-cornered contest turned into a straight battle between KCR and Congress. Consequently, the BJP was pushed to the margin. The voters did not see the BJP as a serious contender for power.
Now the BJP leaders came to a conclusion that the general voters had widely believed the rumour that KCR had a secret deal with PM Modi and Amit Shah which finished the party in the polls. While this was one side of the defeat story, another side is that KCR used all his strategies to prevent the BJP from getting any upper hand in electioneering in any phase of election.
The BJP Telangana leaders became silent spectators as KCR made the battle look like one that he was fighting to preserve self-respect of Telangana people in the face of interference by outsiders like TDP leader Chandrababu Naidu.
G.Ravikiran