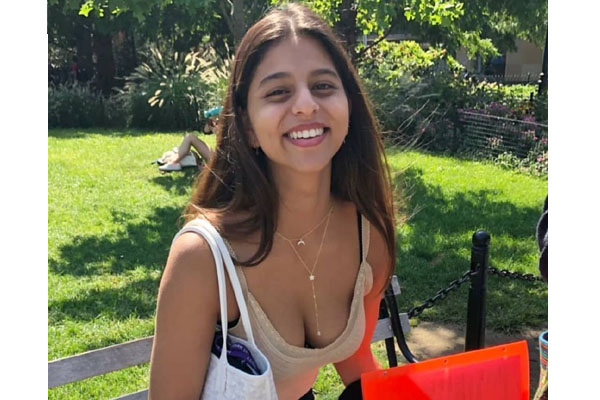 Bollywood Baadshah Shahrukh Khan's daughter Suhana Khan started heating up things in Bollywood with her everyday musings about her life. Currently pursuing an acting course at Ardingly College in England, she's making sure that the internet tastes bouts of her dosage every day.
Almost all the pictures Suhana shares on social media these days showcase her glamorous life including that of spicy looks, luxury affairs and rosy living. Sharing her everyday acts from the college, the star kid already revealed about her girl gang, her acting classes, first short film and trysts with other departments of filmmaking.
Majorly, Suhana's glamorous looks are grabbing eyeballs as some of the pictures are looking purposeful. Though there's not an immediate need of flaunting such ravishing avatars, it looks like SRK's daughter want to make a big splash even before she dons the grease paint for silver screen.
But the troll parties are not okay with Suhana's skin show, as one user wrote, "Don't try to show ur body parts always. Be normal too. U will look amazing if u wear decent clothes".