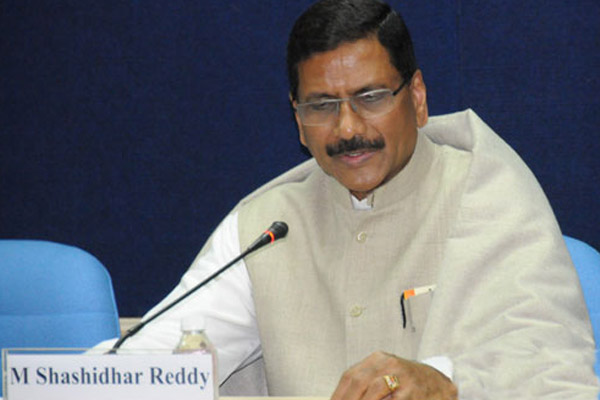 Senior Congress leader and former minister Dr M Shashidhar Reddy today sought intervention of the Election Commission of India (ECI) from preventing the ruling BJP misusing bank notes in the poll-bound states. Referring to miseries of cash-starving public in the post-demonetisation period, he fears that the BJP-led NDA government may divert new notes to poll-bound States to gain unfair electoral advantage.
Even though the model code of conduct has come into effect on January 4 with the announcement of poll schedule in Uttar Pradesh, Uttarakhand, Punjab, Goa and Manipur, the former Vice-Chairman of the National Disaster Management Authority (NDMA) deplores still no mechanism seems to be set up to monitor currency flow from banks.
He alleged that the measures to deal with exigencies of the post-demonetisation phase in these states could well be utilised by the BJP to take steps which would not appear to violate the poll code in any way, even while misusing power to manipulate the supply of bank notes to the poll-bound states.
Pointing out the urgent need for the ECI's intervention, he urged for its immediate action to check such a blatant misuse of power since the election code in its present format has not factored in the possible actions in the unprecedented post-demonetisation phase. If the ECI fails in this regard, he cautioned that it amounts to committing grave blunder.
Recalling that Chief Ministers part of NDA like Chandrababu Naidu have been seeking `liberal pumping of smaller denomination notes, he pointed out that on November 18 in a letter Naidu urged Rs 10,000 crore such notes for the state. When allies could makes such demands, Reddy said it would not be difficult to imagine what the BJP itself could do to divert more bank notes to the crucial poll-bound states.