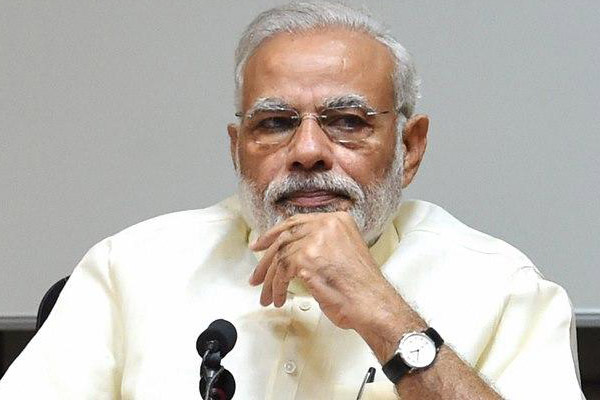 Prime Minister Narendra Modi today assuring that BJP will play a lead role in making political funding transparent as demonetisation and digital economy have ushered in a more transparent era, sought a consensus among political parties on electoral reforms.
Delivering valedictory address at the two-day BJP National Executive meeting in New Delhi, he deplore that corruption is a big social evil and unregulated flow of currency becomes the stimulant.
With opposition parties levelling corruption charges at BJP leadership following the note ban, he asked party leaders to welcome criticism but they should remain unfazed by accusations even as he underlined his humble origins and had lived poverty.
With regard to coming assembly elections in five states, including the crucial Uttar Pradesh polls, Prime Minister expressed confidence that the party will win there. He asked worked to focus effectively on booths, saying the more they work there the more fruits the party will harvest.
He asserted that poor and poverty are not merely a vote winning tools for BJP, but poverty is an opportunity for the party to serve the poor. Addressing the concluding session of the party's two-day National Executive Meeting in New Delhi, he equated it to serving God. Prasad said that with this intention the government is working for upliftment of the poor. He i also appealed to the party workers to disseminate information regarding all welfare schemes at booth level.
He expressed happy that people of the country wholeheartedly supported the government's decision of demonetization despite difficulties. "The poor and downtrodden have accepted positively that such an important decision will prove to be an effective tool to eliminate the social ills and corruption", he added.