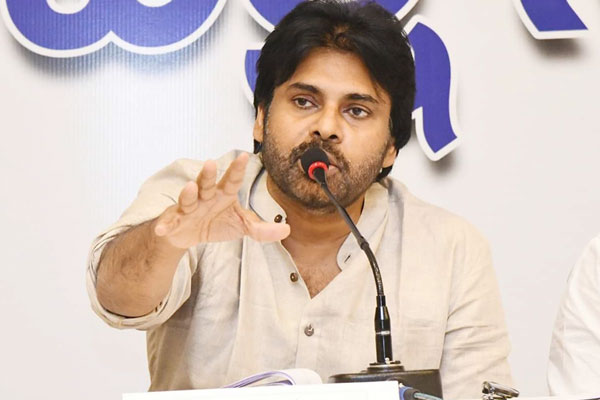 The overwhelming success of Vizag 'Long March' is breathing new energy into Jana Senani Pawan Kalyan. He stayed back in Vizag and told his party cadres that the latest success made him forget the defeat he suffered in Gajuwaka assembly segment in last election. He made an ultimate attack on CM Jaganmohan Reddy's policies with regard to demolitions and destructions.
Pawan sarcastically said that it would be be better for Jagan to shift Andhra Capital to his native Pulivendula assembly constituency in the faction-ridden Kadapa district. Then it would be easier for the CM to shuttle between the shifted Capital and the High Court at Kurnool. These comments are made as there are reports that Jagan has already decided to shift HC and it's just a matter of time.
Pawan said that he is a very strong man and that he will continue to voice the sufferings of the common people without any compromise. YCP Ministers are thinking that they can strike fear in Jana Sena. Pawan said that nobody can shake his morale. A strong belief in idealogy will give strength and will power to stand against even a mountain, Pawan told party cadres.