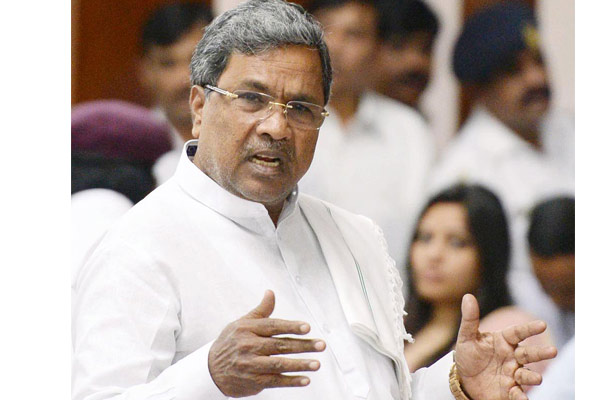 Karnataka Assembly Elections are over and results will be announced on 15th of this month. With majority exit polls predicting a hung assembly in Karnataka and Kumaraswamy-led JDS to play king maker role, both Congress and BJP started wooing JDS.
The current Chief Minister and Congress leader Siddaramaiah made a crucial statement today that he and his party is ready to hand over chief minister's post Dalit candidate. But he added, MLAs of the party and their opinion also need to be taken into consideration. Siddaramaiah is believed to have made this statement only to woo JDS party and get their support.
It is known news that Siddaramaiah also came from JDS party and he earlier worked under the leadership of Deve gowda. For some reason, Deve Gowda is now not accepting Siddaramaiah as CM candidate. So, if at all Congress wants to get JDS support, they need to clearly spell out that Siddaramaiah is not demanding CM post.
Meanwhile, Kumara swamy is sitting in Singapore and rumored to be in negotiations with both parties from there.