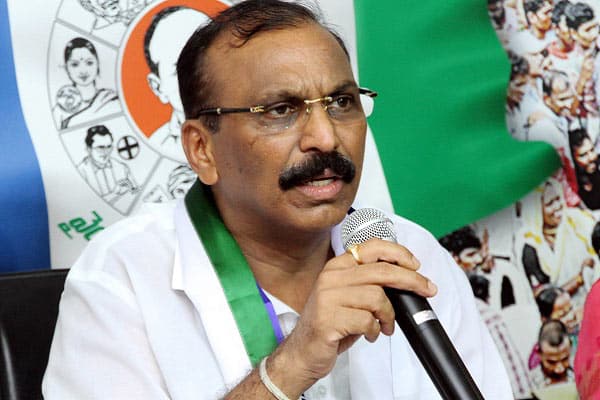 YSR Congress Party candidate for Nandyal by-poll Silpa Mohan Reddy met his brother TDP MLC Silpa Chakrapani Reddy on Monday.
Mohan Reddy reportedly requested Chakrapani Reddy to switch from the Andhra Pradesh ruling party and join the opposition party. Mohan Reddy said that it is better for both the brothers to be in the same party rather than being in two different parties.
It may be recalled that Mohan Reddy defected from TDP to YSRCP last month after he felt that the ruling party will not let him contest in the Nandyal byelections. He apparently requested his MLC brother to support him in the by-poll.
Chakrapani Reddy instead of outrightly denying his brother's request allegedly asked time to think and respond.
Mohan Reddy nonetheless is confident that he will win the by-elections with party president YS Jagan Mohan Reddy's charisma and support from the party cadre.