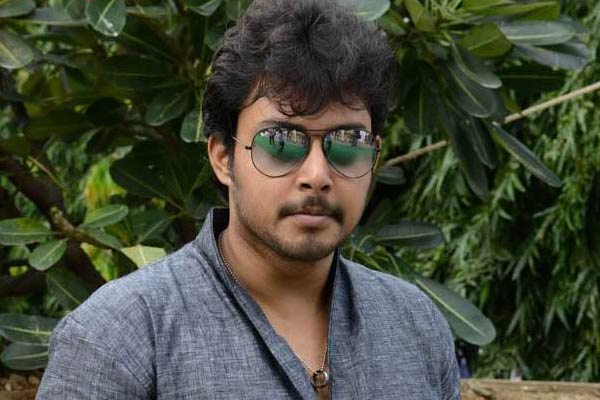 The Special Investigation Team (SIT) of Telangana's Excise Department, probing a Hyderabad drug racket, questioned Telugu film actor Tanish Alladi for nearly four hours on Monday.
The actor reached Abkari Bhavan, the office of the Prohibition and Excise Department, at 10 a.m and the questioning which started around 10.30 a.m. continued for almost four hours.
Four officials of the SIT questioned Tanish about the allegations that he takes drugs and also has links with the peddlers arrested in the case.
The actor told reporters after the questioning that he answered all the queries of the officials. He said whatever information he had he shared it with the SIT.
Tanish said his family members were shocked to see his name cropping up in the case. The actor said all should work together to root out the menace of drugs. He advised to people to inform the SIT if they come to know about anybody using drugs.
After a day's break, SIT resumed questioning Tollywood personalities in connection with the case.
Tanish was the 10th artist to be interrogated by the SIT, which has so far questioned top actors like Ravi Teja, Charmme Kaur and leading director Puri Jagannadh.
Actress Mumaith Khan, actors Tarun, Navdeep and Subbaraju were among others quizzed in the case over last two weeks.
Teja's driver Srinivasa Rao was questioned on Saturday, a day after the actor was questioned for over nine hours.
The investigating team has summoned 12 Tollywood personalities for questioning. Their names cropped up during the investigations when SIT allegedly found their contact numbers in the call data of Calvin Mascrenhas, said to be the kingpin of the racket.
Some sections of Tollywood alleged that the industry is being unfairly targeted, but the the Telangana government denied it. It pointed out that SIT questioned several people from other walks of life.
Chief Minister K. Chandrasekhar Rao has also assured the film industry that those using drugs would be treated as victims and not as accused but sought their help in identifying the peddlers.
The SIT has so far arrested 20 persons, including US citizen Dundu Anish, a former aerospace engineer who has worked with the NASA, a Dutch national Mike Kamminga and seven B. Tech degree holders, most of them employed with multi-national companies.