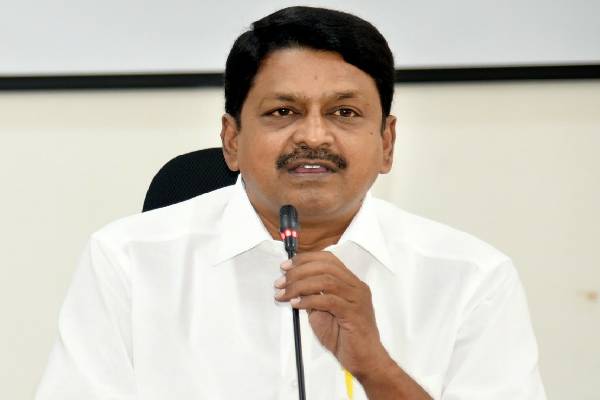 PAC chairman and TDP MLA, Payyavula Kesav, on Monday felt that Chief Minister, Jagan Mohan Reddy, brought the futile Skill Development project issue onto the scene only to escape from the defeat in the Legislative Council polls.
Kesav told media persons at the party headquarters here that what the Jagan Government was doing in the past four years except buying time in the name of investigation into the matter.
"It is really surprising that a leader like Jagan is uttering words like shell companies and corruption. In fact, it is corruption king Jagan who introduced the words quid pro quo and money laundering," Kesav commented and stated that such a leader finding fault with Naidu is really surprising.
Observing that if there are any malpractices in the Skill Development project, it is the Enforcement Directorate (ED) that investigates into it and comes to a conclusion, the PAC Chairman asked when the ED is already probing into it why Jagan ordered for a CID investigation into it.
Does it not amount to influencing the investigating agencies if the issue is raised on the floor of the House when the investigation is already on, Payyavula asked.
The Chief Minister, who, on the floor of the House, did not spell out even a single word about the problems being faced by the people, including the incessant rains that lashed the State causing heavy damage to the standing crops, has given two-hour lecture on the Skill Development project, he pointed out. This clearly indicates that Jagan wants to sling mud on Naidu and other TDP leaders, Payyavula felt.
"After the State bifurcation, the TDP government wanted to turn farm based-AP into an Information Technology hub by creating jobs for the youth in the State. In view of the radical changes in the IT industry across the globe, the Siemens company has been invited when the heads of the company stated that they had set up skill development centers across the country, including Gujarat.
The then chief minister, Chandrababu even deputed some IAS officers to Gujarat to study the ongoing skill development centres and later a tripartite agreement was entered into with Siemens, Design Tech and the State government," Kesav explained.
Besides Andhra Pradesh, States like Karnataka, Chhattisgarh and Tamil Nadu too entered into an agreement with the Siemens company, he pointed out.