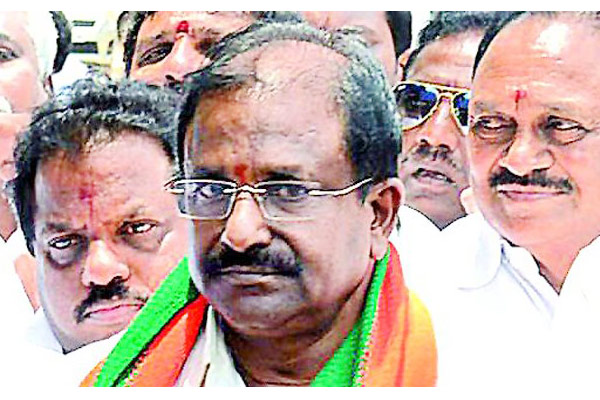 BJP AP president post has been vacant for more than one year, which was filled finally with Kanna Lakshmi Narayana. however there have been various names surfaced for this post time to time, including – Somu veerraju, Manikyala Rao. There were even rumours that CBI ex JD Lakshmi Narayana will get this top post. But finally many people felt that this top position will go to Somu veerraju. But in a rather surprising move BJP High Command chose Kanna Lakshmi Narayana who joined party only couple of years back over Somu veerraju who is loyalist of BJP for several decades.
It seems Somu veerraju is upset by this move. Even though he and his group accepted that they will abide by party decision until the evening, after evening suddenly things changed. Some members of Somu veerraju group like Malakondayya, Bommula Dattu have announced their resignation to party posts in response to the injustice meted out to their leader Somai Veerraju. They told, their resignations were sent to party national president Amit Shah and general secretary Ram Madhav. Even Somu veerraju is not accessible to party leaders and caders after evening.
Actually BJP high command tried to balance between Kanna Lakshmi Narayana and Somu veerraju. while they gave party president post to Kanna Lakshmi Narayana, they announced state election convener post to Somu veerraju. We will have to wait and see how BJP party politics will take a turn in future because of this.