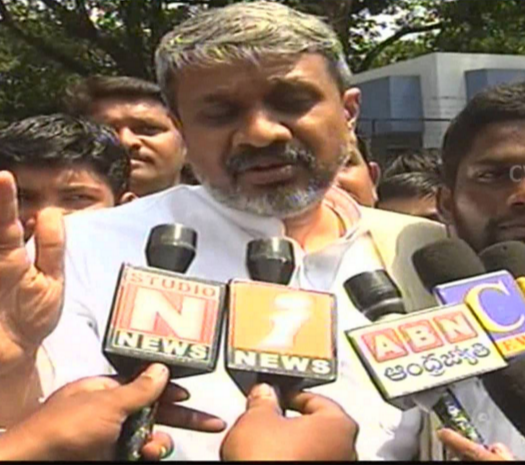 With Jagan falling silent following the failed indefinite fast on Special Status demand, Andhra Pradesh Pratyeka Hoda Vibhajana Hameela Sadhana Samithi, an organization of intellectuals from the state,  is  planning to carry forward the movement. The intensity of the special status movement  has suddenly got weakened with drought and floods taking the centre stage. Jagan's adventurist fast also affected the activities which led the movement to a blind alley. Now the  Samithi is attempting keep the flag flutter with a dharna in the national capital.
The organization  is preparing to stage a dharna at Jantar Mantar in New Delhi on December 7,  during the winter session of the parliament. This is second major program in Delhi for special status, the first being the deeksha by YSRC president YS Jaganmohan Reddy.
Samithi president Chalasani Srinivas, convener and former MLA K Ramakrishna and secretary Karem Shivaji said people from various walks of life would reach New Delhi to voice their protest  against the inaction of the  Centre on the demand for special status.
"Even after 18 months, not even five per cent of assurances included in the State Reorganization Act and the promises made by the Prime Minister on the floor of Rajya Sabha have been implemented. Greater the delay, more will be loss to younger generation in terms of education, employment generation in the State left high and dry with no capital, resources or industries," they said in Vijayawada.
Having seen no progress in the efforts of Chief Minister N. Chandrababu Naidu and Leader of Opposition Y.S. Jaganmohan Reddy to force the centre declare special status, and to implement the other important provisions incorporated in the Reorganization Act-2014 , they said, the  people were growing restive.
They demanded that Centre should immediately announce special category status with incentives, special package for Rayalaseema and North Andhra, release of funds for Polavaram and Amaravati, before it was too late.