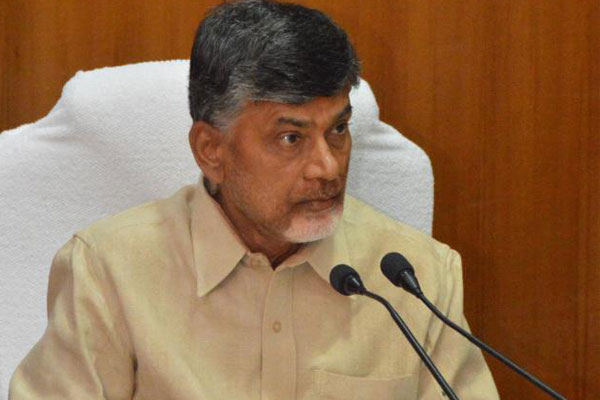 Government's spending on chief minister Chandrababu Naidus' residences and office spaces has become an unending affair. After spending huge amount on his office L Block in Secretariat in Hyderabad, H Block earlier, Lake View camp officer later, followed by security arrangements at his rented house in Hyderabad, expensive bus and a convoy, now the government started spending on his temporary residence in Guntur district.
As part of the over-night shifting of his base to Vijawavada from Hyderabad, Naidu took shelter at palacial Lingamneni House, Undavalli village, on the banks of river Krishna, Guntur district. The Guntur district collector realized that the house lacked the fire security measures. So, he proposed to provide fire security to the premises and sought immediate release of funds to the tune of Rs 9 lakh for undertaking these works. The money has been released on Thursday. The amount is too small when considered the safety of chief minister of a state. It is part of the money being spent on chief minister residences and security which is mind boggling.
As Naidu is working now from Vijayawada, the whole money spent on two Blocks in secretariat, Lake View Guest House and on his private residence had gone waste. When you have plans to switch to Vijayawada, is it fair to spend so much money on just six-months stay in Hyderabad, is the question being raised.
According to a rough estimate, more than Rs 100 crore of tax payers money had been spent by the government to keep the chief minister comfortable in office, guest house, and at private home, by refurbishing these premises and on hiring aircraft and helicopters for his tours, within and outside Andhra Pradesh. As on today, Naidu has functioned from five premises: three offices in Hyderabad and Vijayawada and two residences, one in Hyderabad and the other now in Vijayawada.
Let's have a look at the Naidu's spending spree:

1. The cost of renovation of Vijayawada camp officer was put at Rs 21.3 crore. While Rs 6.3 crore had been released for converting the irrigation circle office as the camp office, Rs 15 crore spent on the security set-up. Now Lingameni House will be the beneficiary of Naidu's spending spree.
2. Naidu spent Rs 45 crore on refurbishing the Lake View Guest House.
3. Immediately after 2014 general elections, South H block had been renovated as his new office by spending more than Rs 15 crore.
4. Later it was detected the building was not vastu perfect. Then, Naidu chose L block and renovation of the 7th and 8th floors was taken up at a cost of Rs 20 crore.
5. As the L Block had become of the seat of power of India' s industry friendly chief minister, to give the block a corporate look new lifts had been installed by spending Rs 5 crore.
Now, R &B department sources said the fire security spending on Lingamneni House was only a beginning.