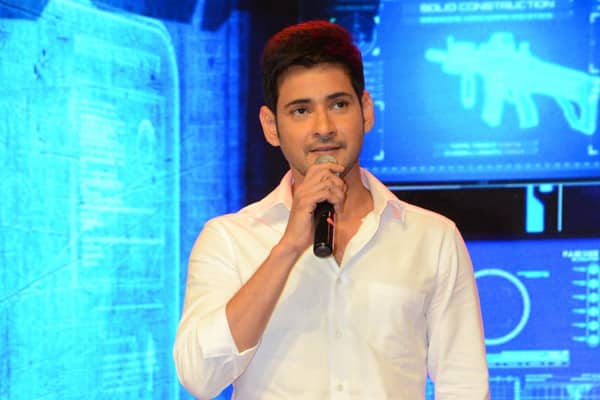 Leaving the 'Trailer leakage' fiasco behind, the makers of Superstar Mahesh Babu's 'Spyder' have held the pre-release event in a grand manner. While the entire family of Mahesh, including Krishna, Namrata, Sitara and Gautam stood as special attraction at the event, Mahesh and actor-filmmaker SJ Suryah overwhelmed audience with their speeches.
Mahesh looked quite lively and animated throughout the evening and he carried the same energy in his speech. 'When Murugadoss narrated me the story of SPYder, he said that audiences will be stunned at the technicalities and screenplay. While I was doing dubbing, I myself got stunned at the way he carved out the film. No one except Murugadoss could have made a bi-lingual with such perfection. I met him 10 years ago, and he still has the same humility although he has achieved stardom at National level over the years,' said Mahesh talking about Spyder and Murugadoss.
His speech has raised the already sky-high expectations on the film.
If Mahesh's speech was full of praise for Murugadoss, SJ Suryah didn't hold back in elevating both Mahesh and Murugadoss. It may be noted that he enjoys great rapport with the duo as he has earlier directed Mahesh in 'Nani' and Murugadoss earlier worked as his Assistant. During his speech, he thanked Murugadoss multiple times for giving him the chance to play the lead antagonist in such a big film.
'SPYder is a Hollywood film with Telugu dialogues. The action episodes and cinematography especially have Hollywood standard,' he said.