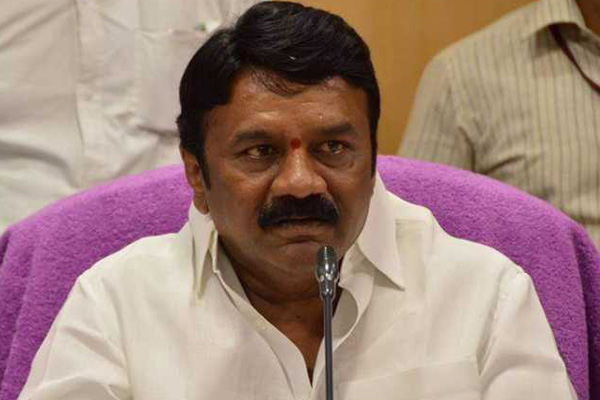 Telangana Minister Talasani Srinivasa Yadav asked how the TDP government makes conflicting statements on the details of AP people. "They are saying the people's information is safe with the AP government but at the same time, they accuse the Telangana government of stealing information. Why is AP CM Chandrababu Naidu making one mistake after another? Why is he creating an imaginary and fake data war between the two states?" asked Talasani.
The TRS Ministers and leaders all together are joining to attack the TDP. Talasani says Chandrababu is damn afraid of defeat in the 2019 election. This is why he is making all sorts of allegations against CM KCR and the TRS government. This is apparently Naidu's desperate attempt to create an anti-KCR sentiment among the AP people to win the election. Talasani says such attempts of TDP will not succeed.
The Telangana Minister advised Chandrababu to accept his government's role in misuse of public information. It's not correct to pass the blame on to innocent officials in AP. Talasani says no sentiment will help Chandrababu in the 2019 election.