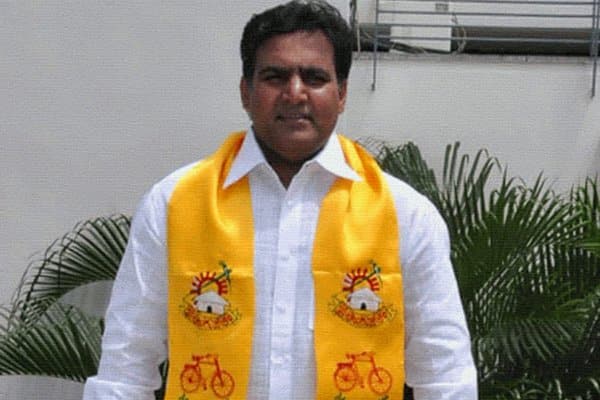 Telangana Telugu Desham Party seems to be self-regulating itself. Even before TDP national president Chandrababu Naidu had a say about detention of MLC Deepak Reddy, the TTDP leaders said that there are plenty more fish in the sea while Deepak Reddy is just small one. While the Andhra Pradesh Chief Minister is yet to respond on the incident, Minister Ganta Srinivasa Rao said that after finding out all the details they will respond. It is apparent that TTDP is aware of the wrong doings of the MLC by terming him as a "small fish".
It may be noted that after the arrest by CCS police, Anantapur MLC Deepak has been remanded to 14 days judicial custody and is shifted to Chanchalguda Jail. It may be recalled that KCR critiqued Chandrababu for having deceived the Telangana TDP and abandoning it last week. The TDP chief, said he would guide and lead the TTDP leaders as they are also working for the welfare of the people. Evidently, TTDP leaders preferred people over the guidance and leadership of Chandrababu.
TTDP president L Ramana also alleged that thousands of crores worth land is being encroached by chief minister K Chandrasekhar Rao's followers. Ramana asked the CM, to handcuff the trespassers instead of chaining the farmers who are demanding fair price.