Remember Partiban, the director,writer cum actor who enjoys a niche audience for whatever he does, primarily in Tamil cinema and occasionally in Telugu. In an industry that's full of competition and welcomes new talents everyday, he knows to sustain his identity, both as a storyteller and as an actor. With several fan clubs around Tamilnadu, he's equally active on social media, currently basking on the reception for Kathai Thiraikathai Iyakkam, a meta-film that hit theatres just after Jigarthanda. His daughter, Keerthana, the girl who acted in Amrutha is also taking baby steps with the advise of her father and started her career as an AD for Mani Ratnam's Kadal. Partiban's next film's releasing in theatres next month and also a film in his direction is also getting ready to unfold. Abuzz with activity, he took time to chat with Telugu360.com to speak on all of that.
Moorthy a.k.a Partiban has Andhra roots but is born and brought up in Chennai. He speaks Telugu at home and even did a small role in Raccha. How did that happen? "I was narrating a script to Ram Charan, this offer came and I did that. I did Yuganiki Okkadu, a rare role, and another film had an interesting premise, it is called Kathai Thiraikathai Iyakkam. I am also doing a Tamil film, releasing next month. I generally do offbeat films and not straight commercial films. Unfortunately, my previous film is a commercial hit. It was a surprise for me too. I did 6 or 7 scripts and finalised one. Next month is the shoot. If anyone is lucky enough, they will be the producer, that is my confidence. Confidence is only my asset. No one from my family is from cinema. I am very particular I do original scripts and nothing is copied from world cinema. I directed 13 films and feel the word 'inspired by' is actually a total copy. That is why I am making time to make original scripts.
On filmmaking and risks:

Entering the film is a risk, there cannot be a bigger risk than that. I came from zero, I can't go below zero, so I can take any risk. I came to cinema not just to earn money. If that was the case, I would have kept that money in a pawn broker shop. If I had a crore, I would given it for interest. Filmmaking is my passion. I have been gifted with certain skill and I am doing, there is no risk at all.
On being unique and original:

This is a bigger race, to be here I should have different talent. There are Kamal, Rajini and a lot of directors and heroes in the competition. So, I felt I should have an independent talent and stand apart from the rest. At the Vijay TV awards, I requested them to give only one award to an original script. They were stunned, they knew what I was saying. I told them whatever they are giving is not for an original script but based on something else. You cannot give a single award to anyone but to an original script. I am blessed with that happiness that I can churn my own scripts.
On commercial cinema and change in patterns:

In my previous film, there goes a dialogue, "not only the initial, even the child should be mine." Likewise, not only this film should be from Parthiban, the total film should be of and by Partiban. I am happy and proud of myself. The producer wants only commercial hits. They will not come forward to make a good film. Tamil films are now changing. What I tried in the beginning is now becoming commercial. For example, Kaakka Muttai collected a 14 and a half crore. This is my dream, to see this kind of films becoming commercial hits. Otherwise, you will see only masala films. Actually, there should be both kinds of cinema. If we go to market, there should be real flowers and artificial flowers too, then only, we will find value for real flowers.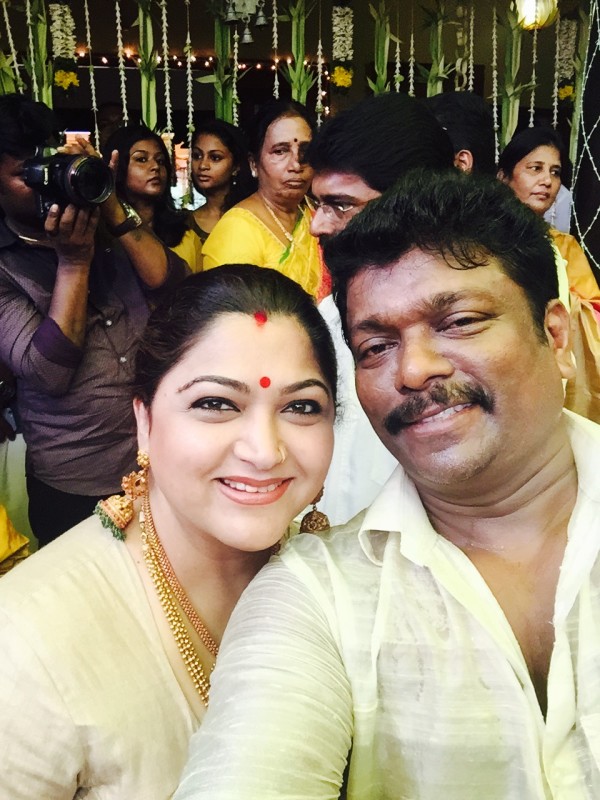 On inspirations for scripts and social media:

I get inspired by my surroundings, particularly women. I interact with a lot of people, go for guest lectures in colleges but I don't advise. I sit with them, interact and tell them to ask me questions. I interact and update myself with all that I showed in my previous films. Someone saw that and asked me if that was my daughter's film, if she had written that script. That was the greatest compliment I received. Now a days, I regularly use FB and Twitter. The audience is so brilliant, we have to give films according to their level.
On future, directing films in multiple languages and multitasking:

I don't like to change scripts for two languages. If I write a script, it should not change any language. Nativity is totally different, the body language, the surroundings etc. I am talking of the structure of the script and I feel it should not change. On Chiranjeevi Sir's birthday, I told him a single line and he told me to develop it. I had written it for Tamil, the main idea doesn't differ for Telugu or Tamil. Structure shouldn't change, nativity can.
I multitask, a tree has so many branches and it all belongs to one tree. So also in cinema, there are so many departments. I am not into different things, I am doing everything concerned with cinema. I am shifting genres but my originality will always be there. My previous film has a tagline, a film without a story. Everyone was stunned and wondered how can there be a film without a story. Till the end I didn't tell the story. It attracted the crowd to the theatre. The next moment is a surprise, even in life we don't know what life has in store for us. I got a standing ovation for the climax. I didn't finish the film, there is no climax. I abruptly ended it. Why should I tell you the next scene, is the question I posed to the audience and they all applauded. The youngsters loved it and with that happiness, I am making my next script.