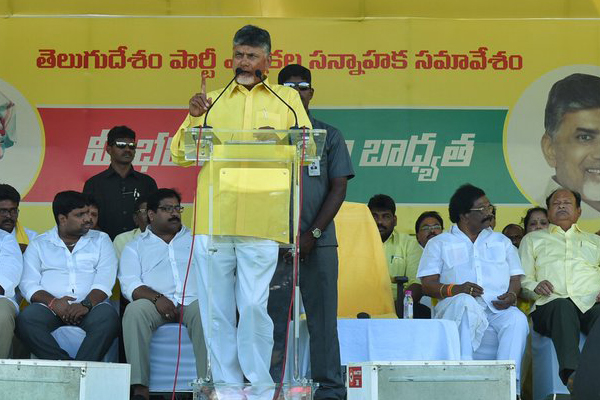 The TDP's confidence levels have increased tremendously in the first phase of election campaign. CM Chandrababu Naidu is saying their party is going to win above 150 out of the total 175 seats in the AP Assembly. Analysts cite the following list of reasons for Chandrababu's confidence:
– 95 lakh women beneficiaries already got Rs 6000 out of Rs 10,000 under Pasupu Kumkuma and to get smart phones.
– 5 lakh youths getting unemployment allowance of Rs 2000 per month under Yuva Nestham.
– 35 lakh farmers getting Rs 10,000 per year under Annadata Sukheebhava besides additional benefits.
– Rs 24,600 cr farm loan waiver
– Rs 2514 cr Dwcra loan waiver 6.56 lac groups
– 55 lakh beneficiaries get old age, widow and handicapped pensions
– 35 lakh auto drivers getting tax exemption
– Rs15 lakh cr worth investments are in pipeline with a potential for 30 lakh jobs
– The main rival Jaganmohan Reddy's many weaknesses which are his faction background, inexperience, CBI assets cases, collusion with anti-AP parties like TRS and BJP.