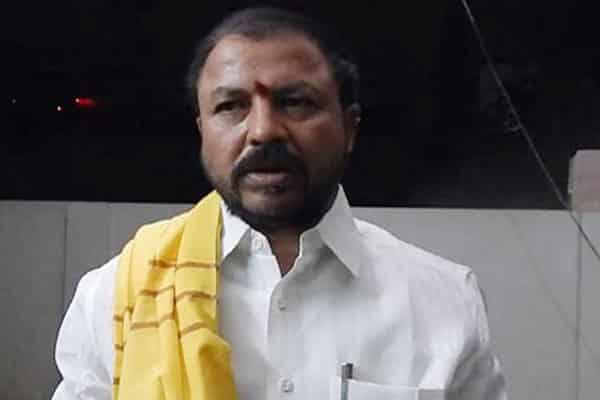 Surely Chintamaneni is the most controversial MLA in TDP. His slapping of lady MRO Vanajakshi shocked AP people and opponent parties highlight the fact that no action taken on him by TDP supremo. He landed in one more controversy of beating common man now.
An RTC bus had AP government's ad poster on it but face of the Chandra Babu on the poster was ripped off. Chintamaneni Prabhakar was passing by car and he saw the poster on the bus being torn. Instead of leaving it as a common thing, he stopped car and asked the bus driver why he did not check this. The argument started heating up and a common man passing by that road asked MLA what this poor driver can do about this. Angered MLA, slapped the person who was supporting the driver. Situation turned serious as local people came into support of that common man. Moreover it turned caste angle, as that common man belonged to Kapu community. Local people shouted slogans against MLA and tensions prevailed.
Had Chintamaneni questioned the driver or any other government department on the service they are providing to people – like maintaining the bus clean or RTC bus stand clean or any other public issue, people would haveatleast supported him. These MLAs who never get angry on public issues getting angry when their party chief's poster is torn is nothing but over-action, people say. Even if it is a people issue, he has no right to slap anyone in the society. It only shows his arrogance!!