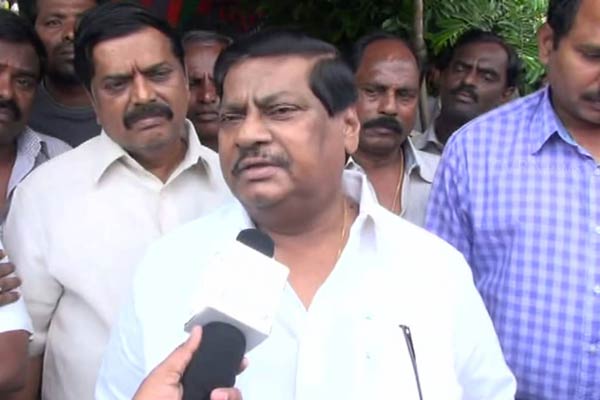 TDP MP from Chittoor, N. Shivaprasad, has raised the banner of revolt against the party leadership and said he could contest as the candidate of many other parties in the next elections.
Considered close to Telugu Desam Party (TDP) President and Andhra Pradesh Chief Minister N. Chandrababu Naidu, Shivaprasad targeted him for ignoring the interests of scheduled castes and scheduled tribes.
A day after the Member of Parliament's outburst, Naidu reacted sharply. The TDP chief held a teleconference with the ministers and party leaders.
According to TDP sources, Naidu said the MP was interested in a piece of land and when the same was not given to him, he started making baseless allegations.
Naidu made it clear that he will not tolerate anybody pursuing a personal agenda.
Shivaprasad denied the allegations levelled against him. The Lok Sabha member said personal allegations were being made against him, instead of doing justice to SCs and STs.
He expressed displeasure over the attitude of Naidu towards him and said the TDP chief was not even giving him an appointment.
Shivaprasad, who also acted in a few Telugu films and is known for his antics to highlight various issues, hails from Naidu's native district Chittoor. Kuppam, the assembly constituency represented by Naidu, is also part of Chittoor Lok Sabha constituency.
The MP had said on Friday that Naidu has not accommodated SCs in his cabinet as per the population ratio.
He pointed out that the SC and ST population in Andhra Pradesh is around 25 per cent, and they should get five berths in the cabinet but they were given only two berths.
"Perhaps the CM does not want the SCs to occupy esteemed positions," he remarked.