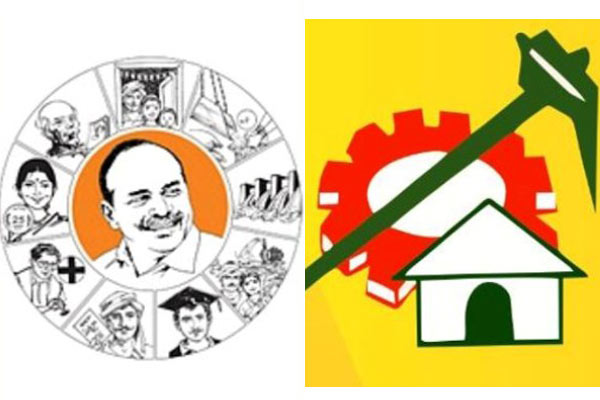 The faction-ridden TDP leadership in West Godavari, seems to be in panic by knowing opposition YSRCP is making moves to field a candidate from the district, though it has no strength. TDP is having comfortable numbers to win two MLC seats from local bodies in the district and expecting the poll would be unanimous.
However, YSRCP leaders, who didn't have even one fourth of voters support, are considering to field a candidate so that to take advantage from discontent and dissatisfaction among TDP leaders.
They are making attempts to exploit caste-wise social combinations. District party leadership has already reportedly alerted three leaders to get ready to file nomination. Some YSRCP leaders are opposing the idea of allowing TDP to win its two seats unanimously.
They also approached party chief YS Jaganmohan Reddy seeking his permission to put up a candidate, so that to make TDP nerves. Already they prepared a detailed report identifying caste-wise division in each mandal, among eligible voters in the polls.
YSRCP leaders are expecting intensive group rivalries among TDP leadership would be advantageous to them. Among more than 900 MPTCs in the district, YSRCP is having only 200 of them, besides 50 more corporators and counsellors.
With over 250 votes it would be impossible for the party to win in the polls. However, they are recollecting that in the previous polls taking advantage from caste-combinations, Meka Seshu Babu had won surprising everybody, defeating Congress's Ganga Bhavani.
Though several TDP leaders are making hectic lobbying to get party nominations, till now party leadership has not given assurance to anyone. Chief Minister Chandrababu Naidu is likely to examine various caste-combinations, besides to balance selection process with neighbouring East Godavari district.