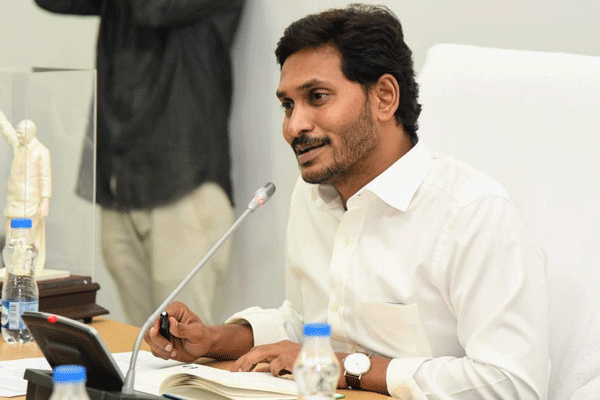 This news is something which has come as a big shocker to five-month old YSRCP government headed by Chief Minister YS Jaganmohan Reddy in Andhra Pradesh.
It's jus five months since Jagan became CM by trouncing TDP with a landslide majority in AP Assembly polls in May 2019.
But within five months Jagan's government is facing severe anti-incumbency from various sections in AP.
It is reliably learnt that the AP Intelligence Department has submitted a report to Jagan recently about how YSRCP government is facing severe anger from various sections of people and how TDP is making gains during the past five months.
This report is understood to have cautioned Jagan that if elections for local bodies like gram panchayats, zilla parishads, municipalities and municipal corporations are held now, the TDP will make huge gains when compared with its worst performance in recent Assembly polls.
TDP was reduced to a mere 23 seats in 175-member AP Assembly while YSRCP almost made a clean sweep by winning a record 151 seats.
But within five months, the situation has started turning upside down for Jagan according to this report.
The factors that contributed to anger of people against Jagan are his 'reverse' decisions aimed to take revenge on TDP chief N Chandrababu Naidu instead of working for the development of AP.
His U-turns on Amaravathi capital city, killing Amaravathi capital city by stopping all works, severe sand shortage leading to halting of construction works across AP, loss of jobs for labourers leading to suicides, failure to implement Navaratnalu as promised, imposing several restrictions on Navaratnalu, financial crisis of AP government due to too much spending on welfare schemes, not able to bring any big project or big investment into AP in the last five months except scrapping old projects for political reasons etc.
Even the much-hyped grama/ward volunteer and grama Secretariat recruitment did not bring expected support from unemployed youth who consider these jobs as a 'small time jobs' with lower salaries and as such not helpful to meet their needs and their career growth.
All these factors against Jagan will help TDP to make gains in municipal polls as people are looking at TDP again as better alternative to YSRCP but not Jana Sena, BJP or any other party.
Going by this report, Jagan will not dare to conduct elections for local bodies anytime soon,
Jagan may try to build-up his image as well as his party in the coming months and will come forward to hold local body polls only later.