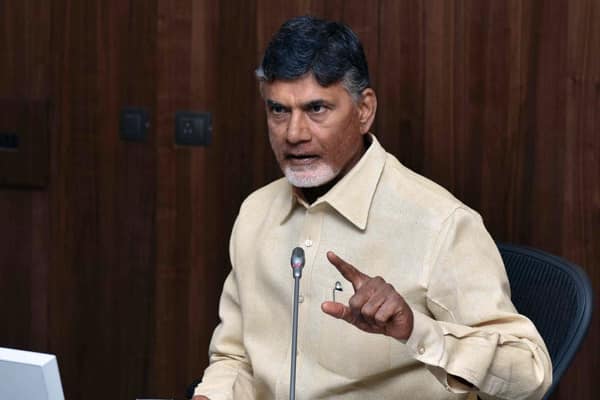 Andhra Pradesh's ruling TDP on Thursday expressed its unhappiness with BJP-led NDA government for the "raw deal" meted out to the state in the Union Budget 2018-19.
Chief Minister N. Chandrababu Naidu, at a meeting with party leaders, voiced his disappointment over lack of any allocations for the state to fulfill the commitments made in Andhra Pradesh Reorganisation Act.
Naidu, who is also the TDP chief, which is a constituent of the , met his cabinet colleagues and party leaders to discuss the "injustice" meted out to the state.
TDP is a part of the National Democratic Alliance (NDA) government at the centre while the Bharatiya Janata Party is the junior ally in TDP-led government in the state.
Cabinet minister S. Chandramohan Reddy told reporters after the meeting that they will convey their dissatisfaction to the Centre and the party leaders authorized Naidu to take an appropriate decision.
He said the TDP had been waiting for four years for the BJP to help the state come out of the difficult situation created by its division.
Party leader and Union Minister of State for Science and Technology Y. Sujana Chowdhary said that the budget has let down the people of Andhra Pradesh.
Chowdhary told reporters in New Delhi that the budget should have made allocations for Polavaram project, development of new state capital Amaravati, the Visakhapatnam Metro Project and the Visakhapatnam Railway Zone.
He said there were no allocations for major railway projects in the state.
Stating that there will be no compromise on the state's interests, he said the future course of action would be decided by Chandrababu Naidu.
Party MP Rammohan Naidu said they were even ready to resign for the sake of the state.
The TDP chief had last month called on Prime Minister Narendra Modi to request him to take steps to fulfill the commitments made to the state at the time of state's division.
He had demanded that the Centre do the handholding to help the state overcome revenue deficit and ensure level playing field at par with other states.