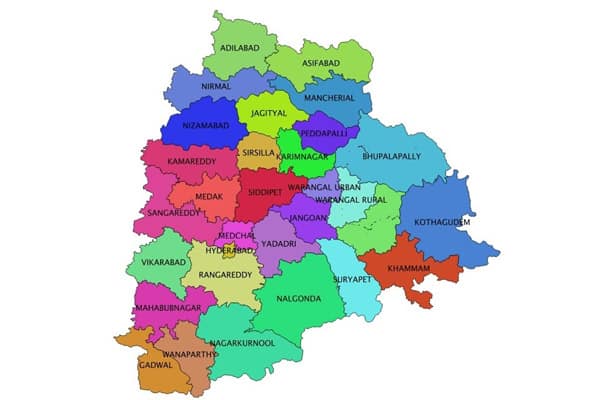 The youngest state of India, Telangana Formed on 2 June 2014, turns three today. The 29th state of the country is celebrating the formation day with grandeur across all the mandals, divisions and district-levels on a grand scale. Ministers and MLAs in the respective districts have hoisted the national flag to commence the formation day celebrations. Prime Minister Narendra Modi wished the people of Telangana on the Statehood Day
Chief Minister K Chandrasekhar Rao paid floral tributes to the Telangana Martyrs at Gun Park and later hoisted the national flag at the Police Parade grounds followed by a ceremonial parade. He presented cash awards for eminent persons from different fields. In his address, KCR spoke at length about the initiatives taken up by his government. He said that Mission Bhagiratha will be completed by the December this year. The third phase of Telangana ku Harithaharam will be initiated next month. He said that a major portion of the state's revenue is being spent for the welfare of the people. Telangana is at the top position in the country with a growth rate of 17.82 percent in 2016-17. The TRS President said that his government is striving to providing 24 hours electricity to farmers and held that the state has emerged as a region with quality power supply without cuts. He said from next year, special colleges for ST women will be setup. KCR applauded the TS-iPass initiative and said that villages will brought in the path of development.
The CM deplored that in the united-state, agriculture was in crisis situation, but after formation of Telangana the agriculture and allied sectors are being give high priority. He requested the farmers to utilize the government schemes. KCR asserted that after the state formation, his government took care of wellbeing of the all the sections of people in the shortest possible time.
The state has been beautifully decorated and the government offices are lit up with colorful lights. Three days of cultural programs and food festivals will be held to mark the state celebration. Several rallies and blood donation camps will be conducted in the memory of the Telangana martyrs.