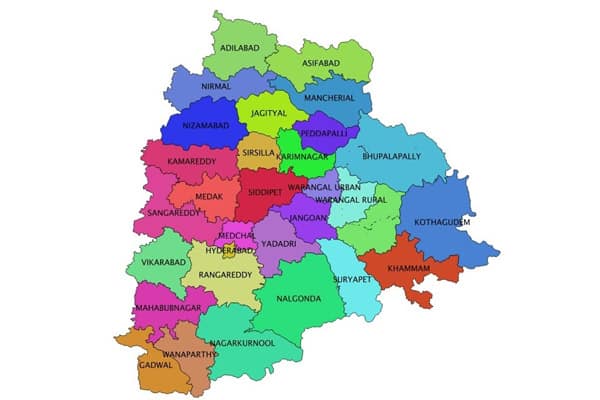 Telangana Assembly seats
Telangana State Chief Minister K Chandrasekhar Rao's Delhi trip is already bearing fruits, as the center obliged to his request for delimitation of assembly constituencies. As per the reports, even though KCR took up the issue with the central ministers a month ago, the hurdles were cleared only now and allegedly process is being initiated by the Union Ministry of Law. The number of seats in the Legislative Assemblies of TS will go up from 119 to 153 before the 2019 elections.
The delimitation process will commence formally in about ten days. The Centre and the state governments are allegedly preparing to pass the Bill during the monsoon session. If the words are to be believed, the Ministry of Law requested the state government to put forth the administrative report to introduce the bill in the parliament. From past one month, officials have been studying the delimitation of constituencies and reportedly have been conducting surveys.
The Election Commission has sent a notice to state election commission to collect the details on the delimitation of constituencies and submit a report accordingly. Even though AP and TS both requested for delimitation, centre has obliged to KCR's request due to the support TRS extended to NDA's presidential candidate Ram Nath Kovind.
The AP Reorganisation Act, Section 26 speaks about increasing the number of Assembly seats in TS and AP. Prime Minister Narendra Modi has given an implicit go ahead, however, upon his return from the foreign tour, seemingly explicit orders will be given to expedite the process. If the move is completed successfully, KCR can please the leaders who are expecting posts from the TRS government.