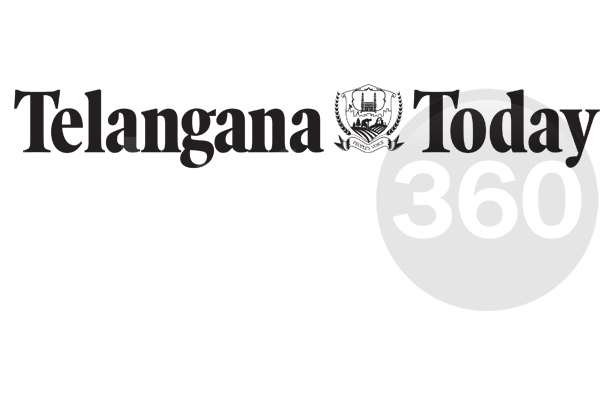 Telangana Today Launch 
Hyper local coverage & super design are the two USPs of Telangana Today, an English daily from Hyderabad, that is all set to hit stands soon.
A dedicated page for Andhra Pradesh news to attract the attention of readers hailing from the neighboring State is another salient feature.
[pullquote position="left"]Telangana Today has a professional editorial team, an attractive design and a sound marketing strategy [/pullquote]TT's Editor K.Srinivasa Reddy, a highly respected journalist, shared this information in the run-up to the launch of the newspaper with Telugu360.com. Telugu360 was the first portal to break the news about launch of Telangana Today. This is the only website or news outlet that got an exclusive access to the first cut of the newspaper, which really looked attractive and innovative.
Fresh from launching a dream edition for The Hindu at Mumbai, the soft-spoken KSR is taking every care to make the venture interesting as well as inspiring. "Every effort is made to make the first impression the best. A lot of care is taken to make TT a comprehensive package to impress all sections of the society," a beaming KSR said in an exclusive interview. He disclosed that the 16-page broadsheet will have another 16-page tabloid to cover hyper local news.
A professional editorial team, an attractive design, and advanced printing machinery and a sound marketing strategy are key for the success of any newspaper in the world. KSR had already set up a fantastic team of professionals, most of them are his former colleagues in The Hindu, and roped in high profile designers for his newspaper. MD Mr D Damodar Rao also commissioned state-of-the-art printing machines from Germany. The major task, Marketing, doesn't seem to be a problem for TT as it had already created interest in the market. If all these four things are in place, advertisers are bound to knock at the door of KSR, who is launching TT with the funding of a person close to the ruling Telangana Rastra Samithi. It means, an assured support from the government in the form of advertisements will bolster TT on financial front.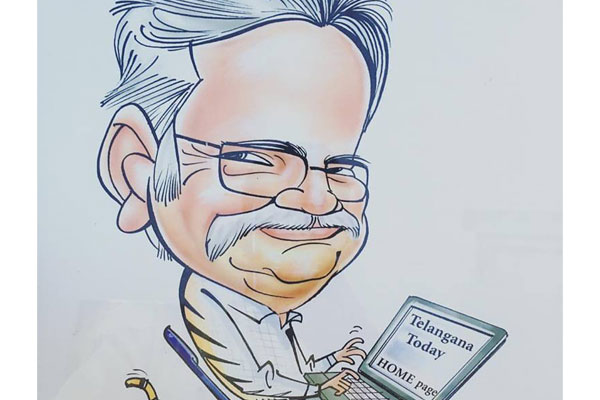 Then the biggest challenge for KSR is to prove to the world that TT is not the mouthpiece of the ruling party and it is not the English version of Namaste Telangana. Can KSR, being the editor of TT, retain his journalistic independence he supposedly enjoyed so far? "Yes, I can. When I was offered this task, I told the management I'll need journalistic independence. My management gave an assurance in this regard."
To another question, KSR revealed that The Hindu, the publication he worked for most of his journalistic career, is not TT's main rival at all. "We may have to consider DC as our primary rival. As all English newspapers are failing to give a comprehensive coverage of events for readers, we sincerely believe that we have our own space. We will fit into the space with our qualitative editorial material and international standard design," KSR said. A close look at the dummies reveal that the more white space in all pages is bound to lessen the burden on readers' eyes. Big photographs and info graphics are always there.
TT will be the first English newspaper to have full-time reporters in all districts, claims the Editor. "In addition to these scribes, we appointed reporters in Vijayawada and Visakhapatnam because there is a sizable AP population in Hyderabad, Nizamabad and Khammam districts. We can't ignore these readers," KSR maintained.
Though KSR attributed the delay in launching of TT to some technical issues, it is learnt that the management is in search of a suitable 'muhurtham' (auspicious day) to hit the stands.