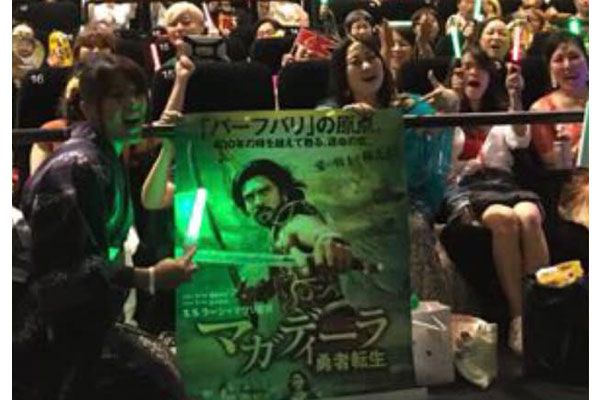 Ram Charan thanked Japan audience for making Magadheera a very big hit in their country. He posted through his facebook account about this and recalled it is 10 years since Magadheera.

Ram Charan posted, "Thank you Japan.. feel really blessed and humbled with all the love showered upon us. This will always remain close to my heart.. A big thank you to @ssrajamouli garu for this memorable film. Can't believe it's been 10 years already.. #feelhumbled #magadheera#10yrsofmagadheera  "

It is known news that, Rajni's "Muthu " that was released 20 years back got 1.6 million dollars and became the biggest Indian movie in Japan. Bahubali could not break Muthu record as it got 1.2 million dollars only. However, Magadheera, went on to collect 1.77 million dollars in Japan and surpassed the collections of Muthu and Bahubali . Today Ram Charan thanked Japan audience for their love on that movie.