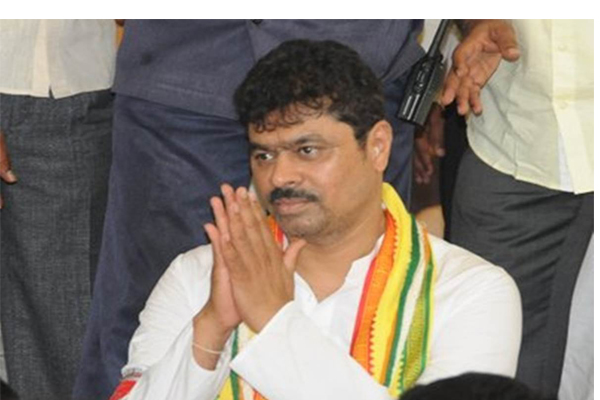 The fake charges made by CBI officials against TDP MP CM Ramesh gave a big blow to BJP and Modi leadership as AP people are seething with anger at the new turn of events in the country's top most investigating agency. TV commentators, general public and analysts term this as a shameful instance which will cause a huge loss of face to BJP ahead of 2019 elections in AP.
It is now clear that CM Ramesh's name was deliberately dragged into the Moin Khureshi money laundering case by controversial CBI special director Rakesh Asthana. Ramesh was accused of influencing CBI Director Alok Varma to save one Sana Sathish in this case. These are now proved to be false charges.
Right from day one, AP Chief Minister Chandrababu Naidu and TDP leaders have blamed Modi for misusing IT and CBI raids to harass the rival leaders in the state. Raids against Minister Narayana were cancelled at the last minute because of media backlash. But later CM Ramesh became a target for BJP which is using CBI as its political tool to harass rival parties.
Naidu has been saying that IT and CBI raids have increased in AP only after TDP broke its ties with the BJP-led NDA government at the Centre. BJP has even got a secret deal with tainted Jaganmohan Reddy who is an accused in several CBI illegal assets cases and who has spent several months in jail already.
Now, the CBI fake case against CM Ramesh exposed how certain anti-TDP forces had recklessly schemed and conspired to implicate ruling party leaders in AP. As this message has gone into the public, a situation may arise in near future when BJP leaders will not dare to face the AP voters for fear of open confrontations.
Delhi CM Aravind Kejriwal has made an interesting comment, saying that BJP is making a far worse misuse of CBI than earlier Congress government to embarrass rival politicians.
BJP's game plan may have succeeded in Tamil Nadu and Karnataka but it cannot use such tactics in AP. Naidu and his team are always alert and quick to counter threats from BJP.