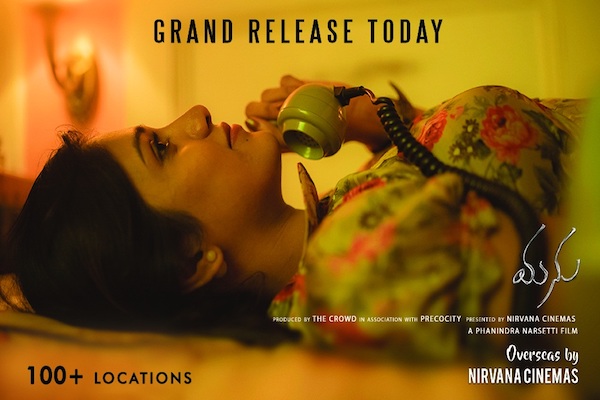 Manu, the first and fastest crowdfunded film in Telugu cinema hits screens in US today. Phanindra Narsetti, the director of popular short films Madhuram and Backspace is making his debut with a feature film. Raja Goutham and Chandini are playing the lead roles. Manu is so different that it only has 45 minutes of dialogues in a 3-hour film without any songs.
Manu is a novel attempt in story telling and will break all standard norms in Telugu Cinema. If there are any rules about movie length, commercial elements, songs, Manu will be the biggest outlier as it doesn't stick to any of these rules. Manu is a sincere attempt to raise the bar and push the boundaries of Telugu Cinema.
From using Shepard Tones, Wing Chun action choreography and many more techniques, each and every craft has been meticulously taken care of and will be loved by passionate movie lovers.
Watch it to support an independent cinema and many more to be made
Watch it to support a bunch of guys who proved that they can pull off the most impossible thing
Watch it to support the first mainstream crowd-funded movie
Watch it to support an original thriller film without any standard template of commercial elements
Watch it to encourage people who work their asses off for 3 years without taking a penny
Watch it to support a film which is pushing the boundaries of Telugu cinema
Watch it if you want to make your 3 hours of time a thrilling experience
Manu will be having premieres in US today and is releasing on Sep 7 worldwide. Online ticketing is up, book your tickets now!
See you in theaters!
Click here!! for US Schedule.
Press release by: Indian Clicks, LLC