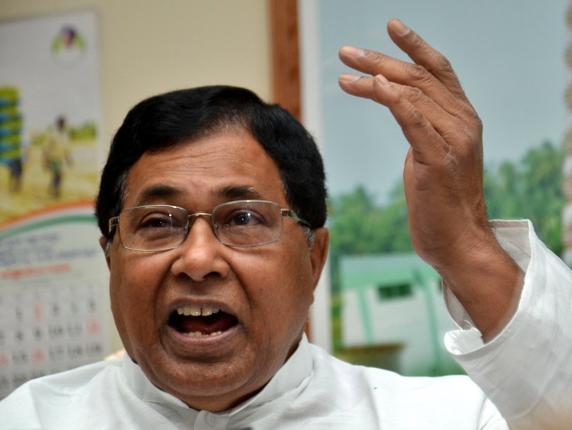 Opposition leader Kunduru Janareddy  is known for his indecipherable language. Though he speaks Telugu, one needs a brilliant interpreter to convey the meaning of his speeches. The joke was that the  talks with Naxalites, held when he was home minister during YSR regime, failed because they could not make head or tail of the home minster views  and quit the dialogue.
On Saturday, surprisingly, Jana Reddy used piercing language against CM KCR, which hardly needs any elaboration or interpretation.
"It is no problem  if he lives in camp office or any other place. Wherever he lived, he should think of people and their problems,"  Jana Reddy said. His disgust is clearly visible.
He said T-CM should also think of farmers who were in distress and demanded that Assembly should be convened immediately to discuss the problems.
Of late, the complaint against is that KCR is spending more time in his farm-house rather than working from secretariat. Recently he did not set foot in secretariat for over a month.