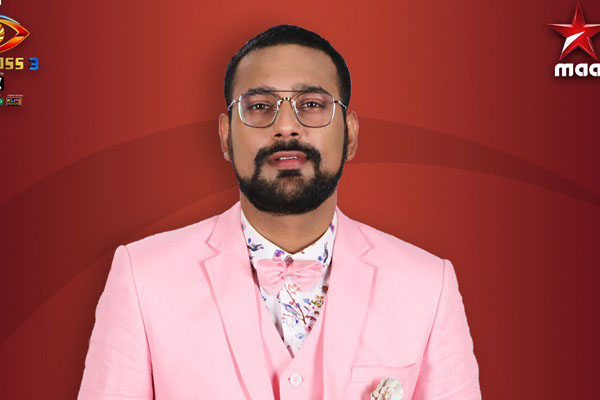 Bigg boss season 3 going strong with good ratings. Already the show completed 10 weeks and as of now 9 candidates are there in the house. Some candidates like Ali and Himaja who are already evicted are definitely stronger than candidates like Shiva Jyothy and Mahesh and yet they got evicted because of various seasons. One more observation by audience is that, the gang of Varun, Vitika, Punarnavi and Rahul is becoming strong in the house and some audience opine, Bigg boss team is orchestrating the game to save the candidates of this gang.
Gang of 4 – Varun, Vitika, Rahul and Punarnavi:
Right from the beginning, these four formed a gang and mingled only among themselves. In the initial weeks, Mahesh even poked a satire that, if someone has to join this gang, they need to have US Visa. Punarnavi used to mingle only with this batch and nominated several times by housemates because of this reason. Mahesh also told at one instance that(in the initial weeks itself), whatever may come, none of these 4 will be eliminated as Bigg boss saves them.
Vitika not into nominations for 7 successive weeks
Vitika is not nominated in last 7 weeks. Out of the 10 weeks, she was there in nominations only for first 3 weeks. She is not into nominations not because she is liked by all the housemates but the way nominations scheme is designed. For example, in some weeks, all the housemates get chance to nominate any two of the housemates. But some weeks, Bigg boss forms pairs and one of them must be saved and other must be nominated. Bigg boss formed the pair of Vitika with Ravi two times and in both occasions, Ravi came into nominations and Vitika got saved.
Punarnavi got easiest secret task and waiver from eviction:
In case of Punarnavi, Bigg boss seems to have gone extra mile to save her several times. Punarnavi got lot of negative feedback during initial weeks. That is mainly because of her "I am Ok but you are not Ok" attitude. The week when Ramya Krishna hosted the weekend episode, as per reports, Punarnavi was supposed to be evicted but she got waiver that week. Himaja after eviction gave interview to a channel and raised the same point. Even before that week, Bigg boss gave a simple task to enter a secret room without knowledge of housemates to get immunity for a week. That was the easiest secret task of this season.
Bigg Boss eliminated Rohini to save Rahul
The same applies to Rahul also who had too much of negative feedback in the initial weeks. As per the reports, the week during which Rohini eliminated, Rahul was having least votes but despite that Rohini was eliminated as Rahul-Punarnavi's track was giving lot of footage to the show.
Click here:
https://www.telugu360.com/bigg-boss-saved-rahul-and-eliminated-rohini-as-predicted/
However, Rahul transformed a lot later and earned good fan following and reached a stage where Bigg boss team doesn't need to do anything specific to save him now.
Varun has good fan following
Out of this gang, Varun got good following and voting consistently since first week, probably because he was a hero. He didn't do anything extraordinary in the house till now.
In recent interview after eviction, Himaja told that, Bigg boss team does try to save some contestants in the house at the cost of others, as the team itself told her after eviction. So, it looks like, Bigg boss team is orchestrating the game to save this gang at the cost of other housemates. We will have to wait and see how many of these 4 will be in finals.