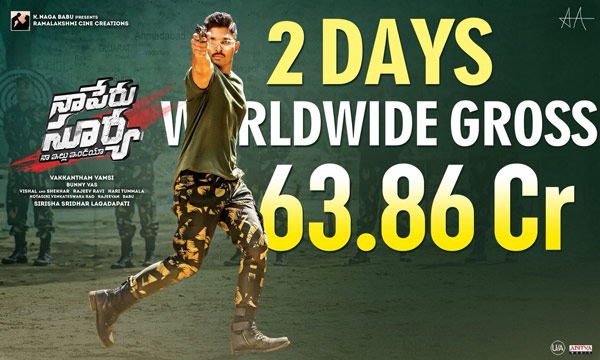 The makers of Summer biggies Naa Peru Surya and Bharat Ane Nenu are making a mockery of the collections with their false publicity claims.
While Bharat Ane Nenu producer released a poster claiming that the film collected 190.63 Crores in two weeks, Naa Peru Surya makers have announced that it has collected 63.86 Crores by the end of two days. It is clearly evident that the makers have inflated the collections and they are far from reality.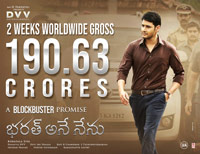 Ironically, both BAN and NPS are made as a message oriented films with an undercurrent message for viewers. These films are preaching high moral values to society with thought provoking social subjects.
But, quite ridiculously, they are trying to exaggerate the box office numbers for false prestige.
Apart from ardent fan groups, no one really considers these box office numbers as the parameter to judge the film's success. Audience just need a good movie to enjoy.