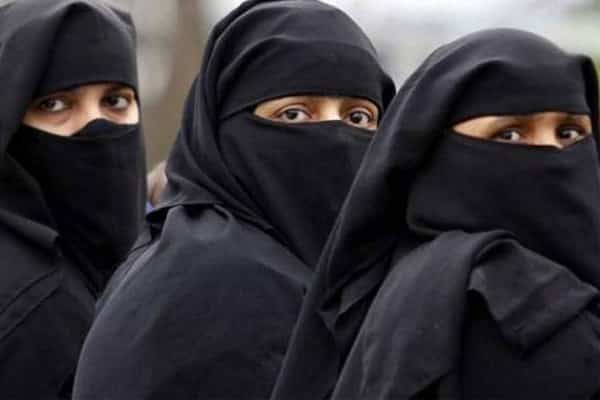 Triple Talaq bill – Background history
Yesterday Lok Sabha has passed a landmark bill that makes "triple talaq" a criminal offence and proposes 3 year jail term for Muslim man who divorces wife by uttering the word "talaq" thrice.
What is Triple Talaq and what is it's back ground
Talaq means divorce. Uttering the word "Talaq" thrice allows any Muslim man to legally divorce his wife. He can do so by stating the word talaq three times in oral, written, or more recently electronic form. Nowadays, there have been so many incidents where Muslim men are misusing this facility and even divorcing wives by sending a whatsapp message of "Talaq" thrice.
So the use and status of triple talaq in India has been a subject of controversy and it attracted intervention of honorable Supreme court to examine whether "triple Talaq" is constitutional or not. In its historical statement in August 2017, Supreme court deemed instant triple talaq unconstitutional and asked the government to ban the practice by enacting a law. Supreme court asked government to enact law to ban triple talaq because "triple talaq" has some strength and legal validity.
Triple talaq is part of Muslim personal law, called Shariyat. Shariyat has some sort of legal power as it was enacted by government of India act, 1935 by then British government. So in the absence of any latest regulation or law by government of India after independence, the Shariyat holds good in the country. So India needs a law to stop the practice of triple talaq. NDA government passed the bill (The Muslim Women (Protection of Rights on Marriage) Bill, 2017) in this regard yesterday.
What does the Bill say
Officially the bill is called 'The Muslim Women (Protection of Rights on Marriage) Bill, 2017) '.
According to clause 3 of the Bill, if a man pronounces Talaq to his wife, it is illegal and punishable crime.
As per Clause 4 of the Bill, such man shall be punished with imprisonment for a term which may extend to three years and fine.
And as per clause 7, it is non-bailable.
The bill tries to protect Muslim women as it says, as per clause 5 and 6, married Muslim woman upon whom talaq is pronounced, shall be entitled to receive subsistence allowance for her and dependent children from her husband.A victim can also seek the custody of her minor children from the magistrate.The bill passed in Loksabha and will now be sent to the Rajya Sabha for passage before it is forwarded to the President for signing it into law.
What, proponents of this bill say?
Law minister Ravi Shankar Prasad said "We must understand pain of Muslim women. Today morning I read news that a woman in Rampur was given talaq by her husband just because she woke up late. About 100 cases of triple talaq have come to light after Supreme Court's verdict."
He also added when Islamic countries have regulated provisions of triple talaq then why can't we a secular nation do it? We are not interfering in Shariat. Several Islamic countries, including Pakistan and Bangladesh, have already banned triple talaq.
Proponents of the bill say Triple talaq is simply an innovation that does not have much to do with Quranic beliefs and divorcing wife through talaq is nowhere mentioned in Quran.
What, opponents of this bill say?
Main opposition is from All India Muslim Personal Law Board (AIMPLB), non-government organisation constituted in 1973, for the protection and continued applicability of Muslim Personal Law (Shariat)in India.
Main objection is that through this bill government is trying to cross the limit and enter and control the personal and religious activities.
Another objection is that government did not consult AIMPLB and other such organizations while drafting the bill.
Opponents of this bill say – media projected triple talaq in a wrong way. Triple talaq is not an instantaneous process but it is actually a long process. If husband thinks that marriage is not going smoothly, then he can say talaq to his wife, which means he still has 2 more talaqs to say. Now comes the thing that most are ill informed about including some Muslims too. Husband just cannot say talaq three times in a row, that means even if he says talaq three times repeatedly, it won't work and it will be considered as only one talaq. After saying one talaq there is a duration of one month within which husband needs to sort things and solve problems, but if still the problems continue, husband can say talaq again, which means now there's only one talaq left. Another one month is given to sort out problems. Still if the problem continues, he can say 3rd talaq and get divorced. AIMPLB also clearly stated that it should be delivered in three sittings with a gap of at least one month each.
So most of the opponents of the bill believe this is the interference by the government in their personal and religious activities. Also, as many Muslims treat BJP as right wing Hindutva party, the bill introduced by BJP government is also seen by them as an attempt to slowly but gradually entering into the arena of their Shariyat and planning to bring in uniform civil code in the country.
What are amendments suggested to the bill
AIMIM chief Asaduddin Owaisi sought six amendments in the bill in the Lok Sabha and insisted on a division of votes or voting recorded on a machine on them to make a political point. He has alleged that the bill "does injustice to Muslim women," violates the Right to Freedom and that Muslims were not consulted in its drafting. He also raised a valid point that bill fails to differentiate civil case and criminal case. He reminded, no other country, that banned triple talaq, has this provision of jail punishment. But he also wondered whether the bill is aimed at sending Muslim men to jail. It seems this logic is bit far fetched.
Congress also sought amendments and it questioned the jail term provision asking how a man in prison will provide for the woman and children he has abandoned using the triple talaq. It also wants some other changes in the bill, stating today that it would prefer a review of the proposed legislation by a parliamentary panel.
Needless to say all these amendments are defeated as BJP has full majority in Lok sabha. However, BJP doesn't have majority in Rajya Sabha and it seems these amendments may again come into picture in Rajya Sabha.
Root cause lies in Uniform Civil Code:
Unlike some modern countries, India is a country that doesn't have uniform civil code. Even, the constitution of India mentions India should strive to achieve "Uniform Civil Code" but it doesn't mandates the government to follow uniform civil code. That's the reason, this is mentioned in Directive Principles but not in the fundamental rights. Now what does this mean?
There are 2 things in any country's legal process. One is criminal code and other is Civil code. Criminal code deals with crimes like murder, rape, theft and all other crimes. Where as civil code deals with issues like marriage, divorce, tenancy and other civil cases. India has uniform criminal code but not uniform civil code. That means, if a person commits a crime, he will get same punishment as per criminal code irrespective of their caste, religion etc. But in case of marriage, divorce it is not the case. Muslim marriages, divorces etc governed by Islamic law called Sharia. All India Muslim Personal Law Board (AIMPLB), a non-governmental organisation supervises the application of Muslim personal law and this AIMPLB supports Triple Talaq. So if government brings uniform civil code, entire country will have to follow same law regarding the civil cases.
India is secular country, no doubt about it. But at the same time, it is pluralistic society. So enforcing uniform civil code is not possible at the moment. The opponents of the bill primarily see this as an attempt by BJP and other right wing forces to implement uniform civil code in future.
What lies ahead:
Though the bill passed in Lok sabha, where BJP has majority, it still has to pass in Rajya Sabha where BJP doesn't have majority. Biju Janata Dal, AIADMK and the Trinamool Congress parties have opposed the bill in Lok Sabha and they are expected to do the same again in Rajya Sabha and they have strength in Rajya Sabha. However, the bill may sail through in upper house as congress is supporting it. But congress and other parties may raise amendments especially the provisions regarding jail term. Also government should try to allay fears of various Muslim organizations and Muslim law board that this bill has nothing to do with uniform civil code and government doesn't intend to interfere into personal and religious activities of minorities in the country.
There is no doubt that this is one of the historical bills in the history of India. We have to see how the things unfold in Rajya Sabha and in subsequent stages!!!
-Zuran
Telugu360 is always open for the best and bright journalists. If you are interested in full-time or freelance, email us at
Krishna@telugu360.com